What follows this page is more on George, the morning she received the call from Toni Mannix, The Joe McDoakes shorts, Superman and the Mole Men, Harry Thomas, Bob Shayne, Lee Sholem, USO shows in Europe, Bowery Boys, Abbott & Costello, Panther Girl of the Jungle, Incredible Petrified World, John Carridine, Robert Clarke, I was a Teenage Frankenstein, Whit Bissell, Ida Lupino, Gunsmoke, James Arness, Amanda Blake, Alan Young, sympathic towards Jerry Siegel and Joe Shuster, Superman: The Movie, Lois & Clark, The New Adventures of Superman, closing out with a mention of her May-2008 New York City personal appearance. A total of 10-1/2 pages feature Phyllis Coates.
I won't go into great detail about any of the subjects discussed in the issue. I'll save that for your buying enjoyment. But I do want to touch on several issues.
It has often been discussed the call Phyllis received from Toni the morning George died and how was Toni aware of some certain crime scene details. Never before has a time reference of Toni's call to Phyllis been known. Phyllis states it was four in the morning. In the past, it seem reasonable to me that Toni learned of George's death from Whit Ellsworth, who first learned of the incident from his daughter Pat, who at the time had been working in New York City. Pat had heard the news at approxiamately 9:00 am while riding in a taxi-cab on her way to work. She had a ten-minute ride and upon entering the office she called her parents immediately. Following is a time comparision of the phone calls.
Toni's call to Phyllis took place at 4:00 am Pacific-Time (LA), equal to 7:00 am Eastern-Time (NY).
Pat's call to Whit took place at approxiamately 9:00 am Eastern-Time (NY), equal to 6:00 am Pacific-Time.
Whit's reaction as noted in TAC issue no. 5, Chuck Harter - Pat Ellsworth Wilson Interview, dated Autumn 1990: I don't believe it. I talked to him yesterday, and I told him we're set to go into production again, and he was very happy.
It stands to reason, based on comparing the separate Pacific-Times, coupled with Toni's call taking place 2 hours before Pat's that Toni learned of the death by some other means. It leaves LAPD, possibly Chief Parker as the logical point of contact who called Eddie Mannix with the news.
---
In this interview, as well as others in the past, Phyllis Coates makes the statement that Bob Shayne "was at one point a card-carrying communist." Ms. Coates makes this claim based on a incident orchestrated by an ex-wife. The persons responsible were Mr. Shayne's second ex-wife, Mary Sheffield Shayne, along with her sorority sister, Chris Ames, Leon Ames' wife. Mr. Ames, who was actually the one who delivered the seed of suspicion to HUAC about Bob Shayne. He no doubt was being pressured by Mary and Chris to teach Bob a lesson. It was absolutely about a personal vendetta to make life difficult for him. The truth is, Mr. Shayne was never a member of the Communist Party.
What is a concern is the Shayne family has on more than one occasion disputed Phyllis' inaccurate choice or words. The Shaynes have even spoken to Phyllis Coates in person, and also by letter explaning the issue and asking her to stop speaking about this issue. Too bad Ms. Coates continues with her same old tale of inaccuracies regarding this issue. Sadly, she continues to be disrespectful to the Shaynes by not being up to date on the subject. In Phyllis' opening statement in this interview she makes this remark, There are times when I say things and later I think, "Oh why, did I say that?"
Her comment suggests she shouldn't always be so vocal. I have a recommendation for Ms. Coates that I hope she will consider. To Ms Coates, Say all you want. Speak-up. Speak-out. Only try not shooting from the hip just to give off an air of impression that you're an outspoken individual. It's worn thin. The impression it gives off is you don't care if you offend someone else. It's unacceptable.
The grief to the Shaynes caused by Mary, Chris and Leon can never, ever be measured. For all intents and purposes the years have passed to allow the family to look ahead to a bright and wonderful future. But unfortunately, Ms Coates has continued to keep the subject ongoing for no viable reason at any given opportunity. It's unnecessary. We ask Ms. Coates to please just let it go.
In Stephanie Shayne's own words: I've been fighting this ignorant blather for a long time. 1) My Father was not a Communist, card carrying or otherwise. 2) The Communist party in America has never issued membership cards. 3) It was never and is still not illegal to be a member of any political party in the United States of America. 4) Phyllis Coates was ...still a child when Dad was doing union labor organizing during the Great Depression in NYC to improve contracts and conditions for Broadway Actors. These are the activities HUAC questioned him about. Ms. Coates needs a history lesson. 5) Dad's career eclipse's Ms. Coates a hundred times over. Clearly she does not have enough interesting material of her own to discuss that she feels compelled to drag out this ignorant phrase one more time about someone who has been deceased for 17 years.
The truth is the truth. I just keep trying to educate, educate, educate until the ignorance is no more. It's the truth as told to me by Dad over a lifetime of conversations on this subject.
To accurately write about this issue one needs to have a broader knowledge of the history of the Communist movement in America as it's influence during The Great Depression. That is the period that Dad was into labor organization for Actor's Equity Assoc. in NYC. Refer to Wikipedi title Fellow Traveler for more insights.
Thanks,
Stephanie
As stated above, this issue has been addressed in the past. Jim Nolt and Stephanie have covered this issue in 2000. See The battles for...Truth, Justice, and the American Way and Editor Jim Nolt.

All American, Mr. Robert Shayne.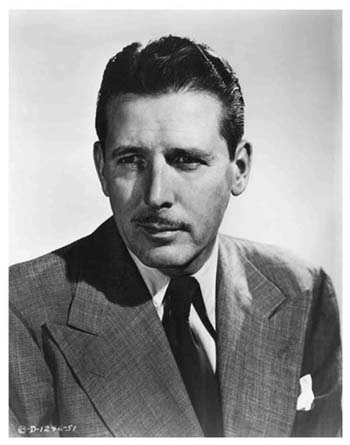 ---
At one point in the interview, Phyllis mentions George asked her to go on tours rather than Noel. I find this a tough pill to swallow since George would be asking Phyllis to leave her children behind.
---
Later in the interview Ms. Coates shared her sympathies when learning in the late 70's the difficult treatment National Comics was giving to Jerry Siegel and Joe Shuster and had she and George known during the televison show days what was happening they'd have gone to Bob Maxwell.
This brought to mind something I wrote on December 3, 2008 at the Dave Schutz Friendly Discussion Board about Jerry and Joanne Siegel having almost run into George as he was exiting the building of National Comics in 1954. Refer to link for details. I had ended the comment with the following; "I know George had his issues with the front office regarding money too, but I have to wonder what George would have done had the Superman creators gotten a chance to tell their trials and tribulations to him."
I applaud Ms Coates for her comments regarding this issue and I'd like to think together both she and George would have raised well-deserved concerns in favor of Mr. Shuster and Mr. Siegel. Perhaps then their decline could have been avoided and their families would have enjoyed their more than deserved legendary status.
---
The issue is packed with other great articles of interest, which include The Twilight Zone, Richard Keil, 3-D cinema, Godzilla, Rod Serling, Mae West to name some. The issue is reasonably priced at $9.99.