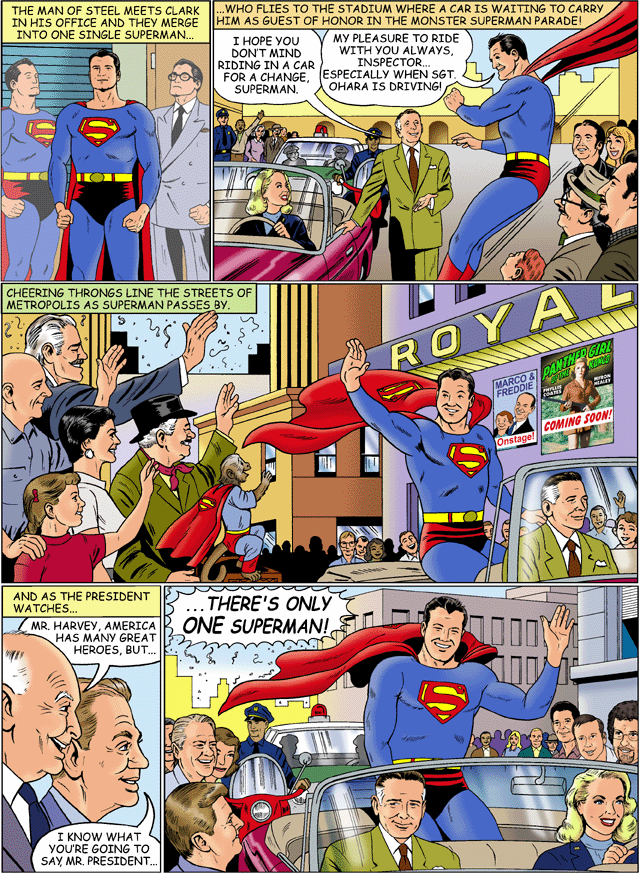 Of special note:
The script for Superman and the Secret Planet ended with the second panel on page 37.
But both Randy and I felt the tale should not have ended there in Perry's office.
Thanks, Randy, for creating this spectacular alternate ending.
These forty-two pages represent several years of hard work and dedication by Randy Garrett,
and this now brings to an end to the thrill-packed Superman and the Secret Planet.
Randy, you brought George's smile to life once more... and you allowed us to smile along with him.
The fans of George Reeves and the Adventures of Superman cannot thank you enough.
Superman and the Secret Planet
was adapted for these pages by Randy Garrett and
is based on the original script written in 1957.
"Like The Only Real Magic -- The Magic Of Knowledge"
The Adventures Continue
---