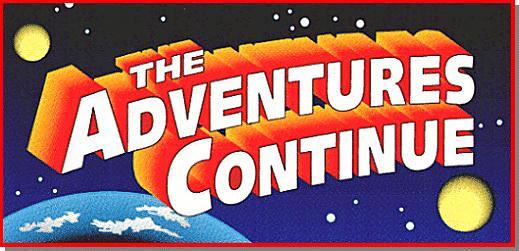 A tribute to George Reeves and the cast and crew of the
Adventures of Superman
Superman character created by
Jerry Siegel and Joe Shuster
The Adventures Continue
Owner: Jim Nolt
Editors: Jim Nolt (1994 - 2005; 2013 - Present)
Lou Koza (2006 -2012)
Phil Dockter shared this photo and note
he received from


Ben Welden
in August, 1982

~ Scoops of News ~
Tom Nichol favors us with an epilogue to
Len Carparelli added an ending to his
1955 Adventure of Superman
Ed Gross of CloserWeekly.com takes a look at
George Reeves.
(Updated October 28, 2019)
Allan Asherman shares some information about
the Adventures of Superman
20th Century Fox Feature Compilations
We Got No Choice, Kent
A Profile of John Doucette
by John Doucette II and Jim Nolt
Remembering Lester Dorr
by Dianne Dorr Tuckerman
Barb Paulk
Jim Nolt
"I found something interesting right here in the society column of our own paper. Look. Read where I marked it." Well, actually Michael Hayde found it and sent it to me. (But don't forget who posted it.)




Brad Shey shares with us three of
Jack Larson's Superman contracts
Newspaper Articles Related to George Reeves and
the Adventures of Superman


More than 100 friends and family
gathered at the Renaissance Hotel in Los Angeles
on June 30, 2018 to pay tribute to
Noel Neill, Jack Larson, and John Hamilton




Chris Brockow's comments on the
Noel Neill – Jack Larson Tribute Luncheon





Approximately 70 George Reeves fans attended the
"Celebration of Friendship" luncheon on March 4, 2017
at the Holiday Inn – Lida Beach in Sarasota, Florida
Noel's Memorial Service
November 5, 2016
Metropolis, Illinois





Jack Larson's Memorial Service
December 6, 2015
A few words from some who knew Jack



If you have a Facebook account and the
Adventures of Superman on DVD,
join in the fun as we watch and comment on two episodes
every Friday evening at 7pm (ET) at the
A new and expanded version of Beverly Washburn's book,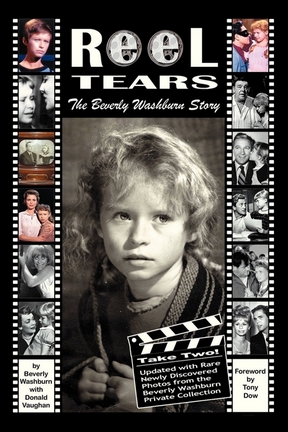 Reel Tears, The Beverly Washburn Story, Take Two,
is now available
Since 1989, the readers of The Adventures Continue, through donations and proceeds from sales of certain items, have contributed a total of
$23,923
(as of April 11. 2020)
to the Myasthenia Gravis Foundation of America
George Reeves was National Chairman of MG in 1955
Read
letter of appreciation
from Esther Land of the Myasthenia Gravis Foundation of America.
MGA was founded by Jane Ellsworth, wife of "Superman" producer Whitney Ellsworth. George Reeves served as national chairperson in 1955 and remained close to MG in the years following.
In fact, through TAC, George Reeves maintains a connection with MG to this day. MG marked its 60th anniversary with a special newsletter that includes the history of the organization complete with the photo of George Reeves accepting a certificate from Jane Ellsworth and Mathilda Kark Spak (page 5).
I'm proud to note there is also a nice mention of The Adventures Continue.
Anyone wanting to make a donation in George's name is invited to contact me at jamesnolt@gmail.com. Wouldn't George be surprised to know he continues to inspire generous donations these many years later. ~Jim
Candid photo image of George Reeves at Disneyland July 17, 1955. Anaheim, Ca.
---
---
"Like The Only Real Magic -- The Magic Of Knowledge"
The Adventures Continue (TAC) is a website devoted to George Reeves and the Adventures of Superman. All contents copyright© by Jim Nolt unless otherwise noted. All rights reserved. Nothing from this website may be reproduced by any means, in whole or in part (except for brief passage used solely for review purposes) without the written permission.

Superman and all related indicia are trademarks of DC Comics, Inc. and are reproduced for historical purposes only. Use of the name of any product or character without mention of trademark status should not be construed as a challenge to such status.