Billy Nelson
By Bruce Dettmann
Billy Nelson always seemed to be losing the battle against gravity. His face, weathered and worn like an old catcher's mitt, sagged and drooped sorrowfully, and on TAOS his baggy suits never seemed to fit quite right. Billy didn't just have bags under his weary eyes, he had foot lockers. His expression seemed to proclaim, without the need for words, that he had seen it all and really wasn't too interested in seeing much more.
Billy honed a total of five appearances on the series, showing up in each season save the first. He was also cast in the special Stamp Day for Superman show. You can find him as Louie in The Dog Who Knew Superman, as Larry McCoy in The Machine That Could Plot Crimes, as Blinky in the aforementioned Stamp Day, as Sully in Joey, as Knuckles Nelson in The Big Forget and, given his rather unremarkable physique, as the oddly named "Muscles McGirk" in The Talking Clue. In all honesty, his roles were pretty much the same, nearly interchangeable in fact. He was usually cast as the taciturn, thoughtless henchman and petty crook but on occasion was promoted to lead bad guy. Still, he never seemed to have a truly mean streak despite his criminal credentials and always looked tired, more suited for an easy chair than an electric one. It was hard to dislike him.
Billy Nelson was born in New York City in 1903 although very little is known about his formative years.
He entered films in the early thirties working in short comedies at the Hal Roach Studios. In many of his initial assignments he was featured opposite a largely forgotten British comedian named Douglas Wakefield. From there he began to appear in feature length films, his first part being in the movie Crook's Tour in 1933. He worked fairly steadily after that although most of his parts were small and often uncredited. Some of these include: Dillinger, Waterfront, Salute to the Marines, Anchors Away, The Whip Hand, The Pride of St. Louis, Somebody Up There Likes Me, Seven Little Foys, The Kid From Brooklyn, Under Cover Man, His Kind of Woman, 12 Angry Men, Mr. Scoutmaster, Cowboy In Manhattan and Ten Cents a Dance.
He was also extremely active in early television with appearances on Lassie, Death Valley Days, Boston Blackie, Wild Bill Hickok, Dragnet, Lineup, Bat Masterson, Tombstone Territory, M squad, Death Valley Days, Highway Patrol and Alfred Hitchcock Presents.
He began to work less and less as the 1950s came to a close.
Billy Nelson passed away in 1979, finally getting that long rest he always appeared to be seeking.
---
The Billy Nelson Gallery
Courtesy of Jason Michaels
His Kind of Woman - 1951, with Robert Mitchum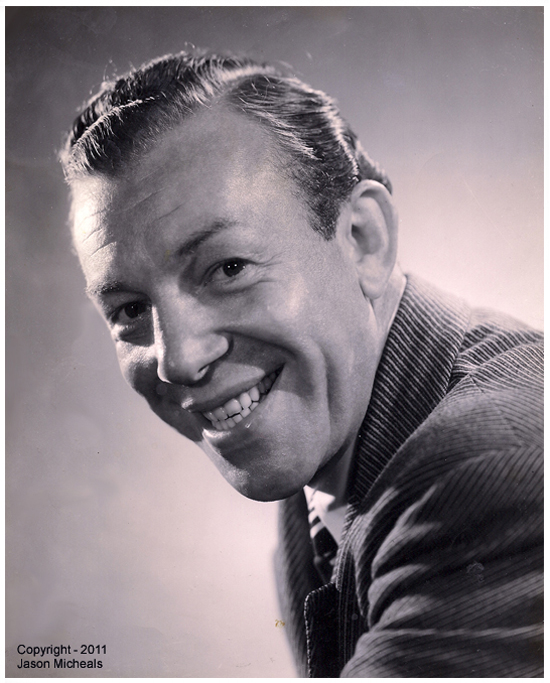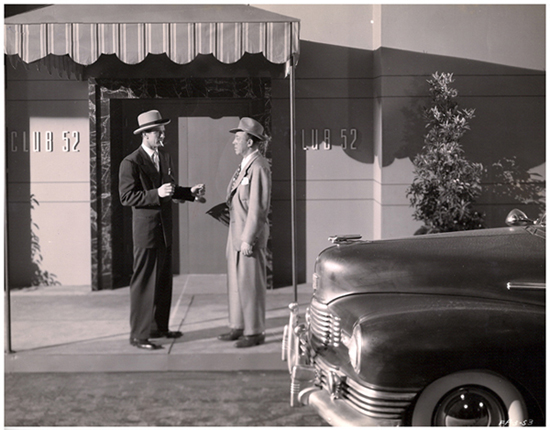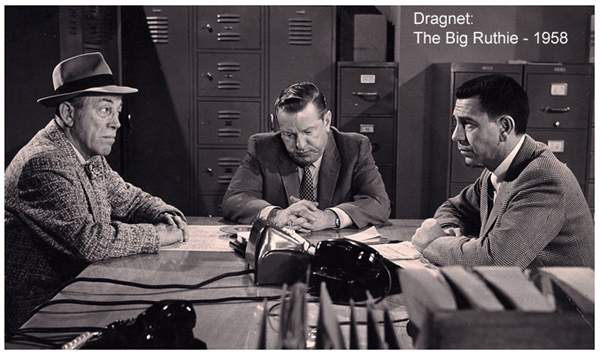 Left: Personal Appearance Program // Right: From The Machine That Could Plot Crimes
Here is Jason's response to the posting of images above.
Wow! Many thanks to all for choosing to carefully curate this page honoring my great uncle Billy. I'll continue to send images and anecdotes of Billy if you remain interested. I will also make sure that my great aunt Dottie, Billy's widow, sees this page.
Thanks! Regards,
Jason
MORE OF BILLY NELSON: ADDED 9/23/2011
Thanks for you enthusiasm. Please feel free to use the photos on the TAC website. It's fun to share these pics with you and TAC fans. Be well. Regards, Jason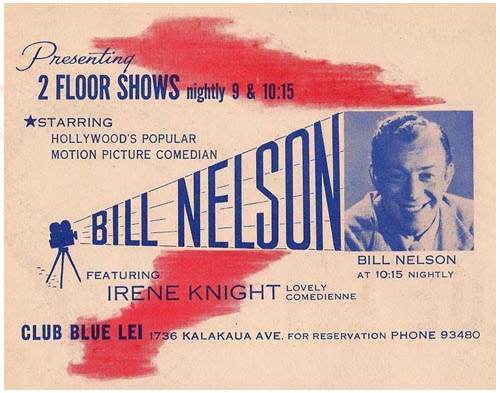 The woman next to Billy is Irene Knight, his first wife, who died of cancer at a young age. Irene, I'm told, was a very nice woman and had a good relationship with the family. - Jason
Billy posing for a snapshot with Cornell Wilde. Perhaps in Hawaii. - Jason
I thought that you would like to see this correspondence between Billy and Jack Haley. - Jason
MORE OF BILLY NELSON: ADDED 6/11/2012
Attached are four photos that I thought to share. Regards, Jason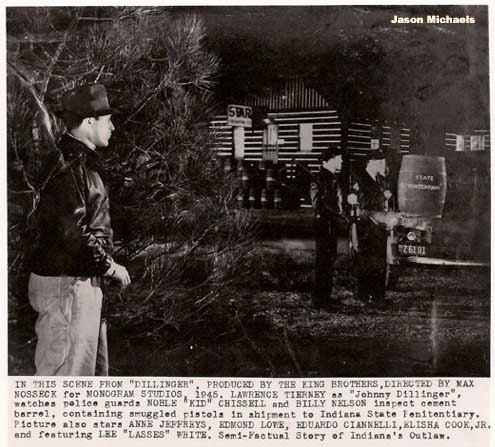 For Further adventures of Billy Nelson, please visit Jason Michaels.com.