Front Cover
TAC Table of Contents
Contact Information

Larry Ward
and
The Adventures Continue
present...
A tribute to
Noel Neill and Jack Larson
with fond remembrances of
John Hamilton and George Reeves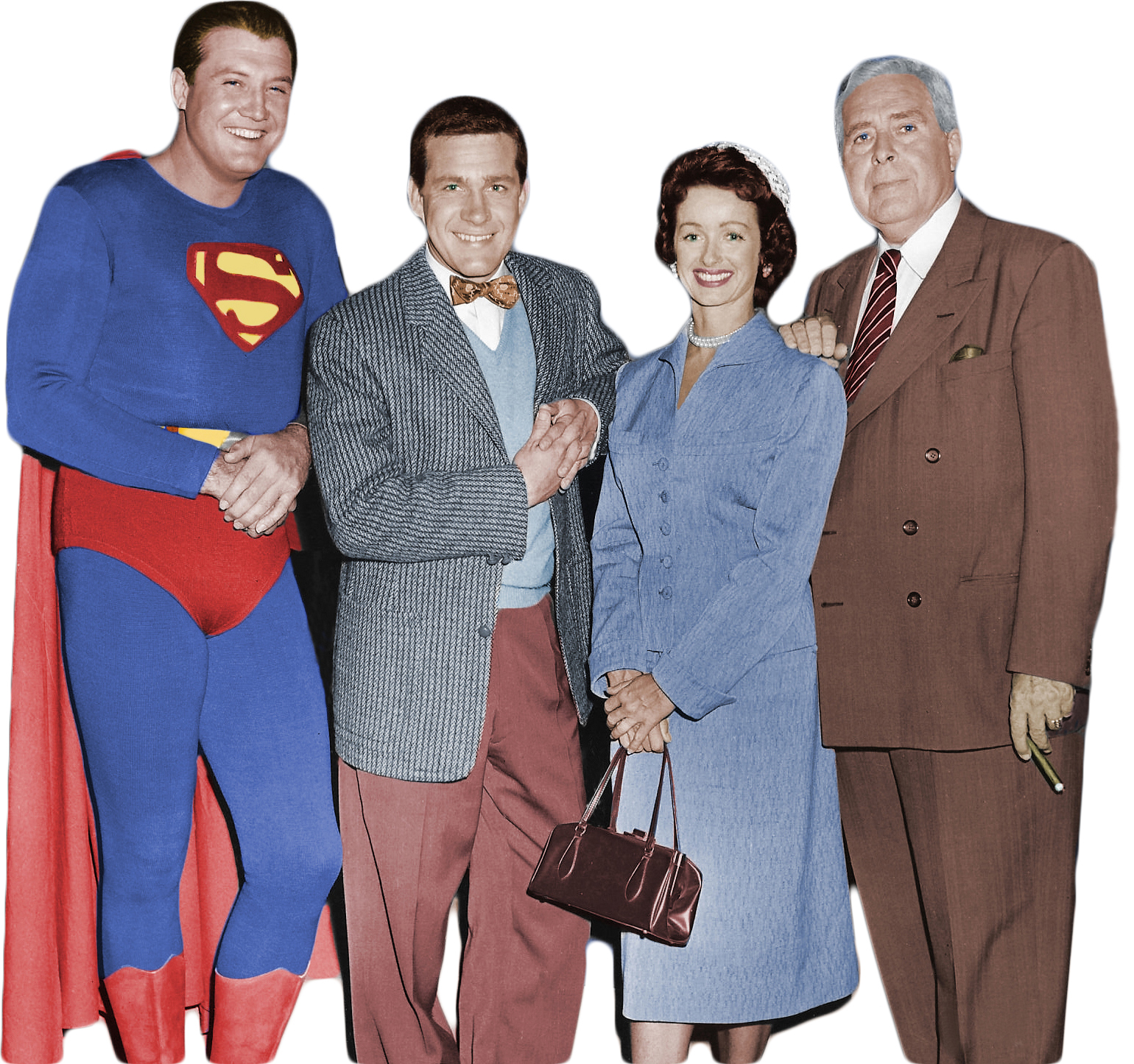 On June 30, 2018, more than one hundred friends of Noel Neill and Jack Larson, family of John Hamilton, and several other guests were invited to gather at the Renaissance Hotel in Los Angeles to look back at lives of Noel, Jack, John, and George... to recognize their accomplishments... and to reflect on the joy they brought to our own lives.
The doors opened at eleven, and even before the luncheon was served, guests were treated to two video tributes produced by Brad Shey: Sixty-five Years of Superman and Remembering John Hamilton.
At one o'clock the program got underway with remarks from Larry Ward and Jim Nolt, followed by thoughts from Dr. Pam Munter, Rennie Chamberlain, Martin Pasko, Alan Howard, Gary Grossman, Larry Blankley, and Vincent Roth.
Unfortunately, Kathleen Nolan who had known Jack Larson since the early 1950s and was eager to talk of their friendship, was unable to attend.
After closing words from Jim Nolt guests were encouraged to view the many items on display. And thanks to the artistic skills of Randy Garrett and funding from Dana Pless, each guest received a commemorative coin to mark the day.
Below are pictures from the day, compliments of Mike Clark.
Note: On the following day several of us went on a tour of sites related to the Adventures of Superman.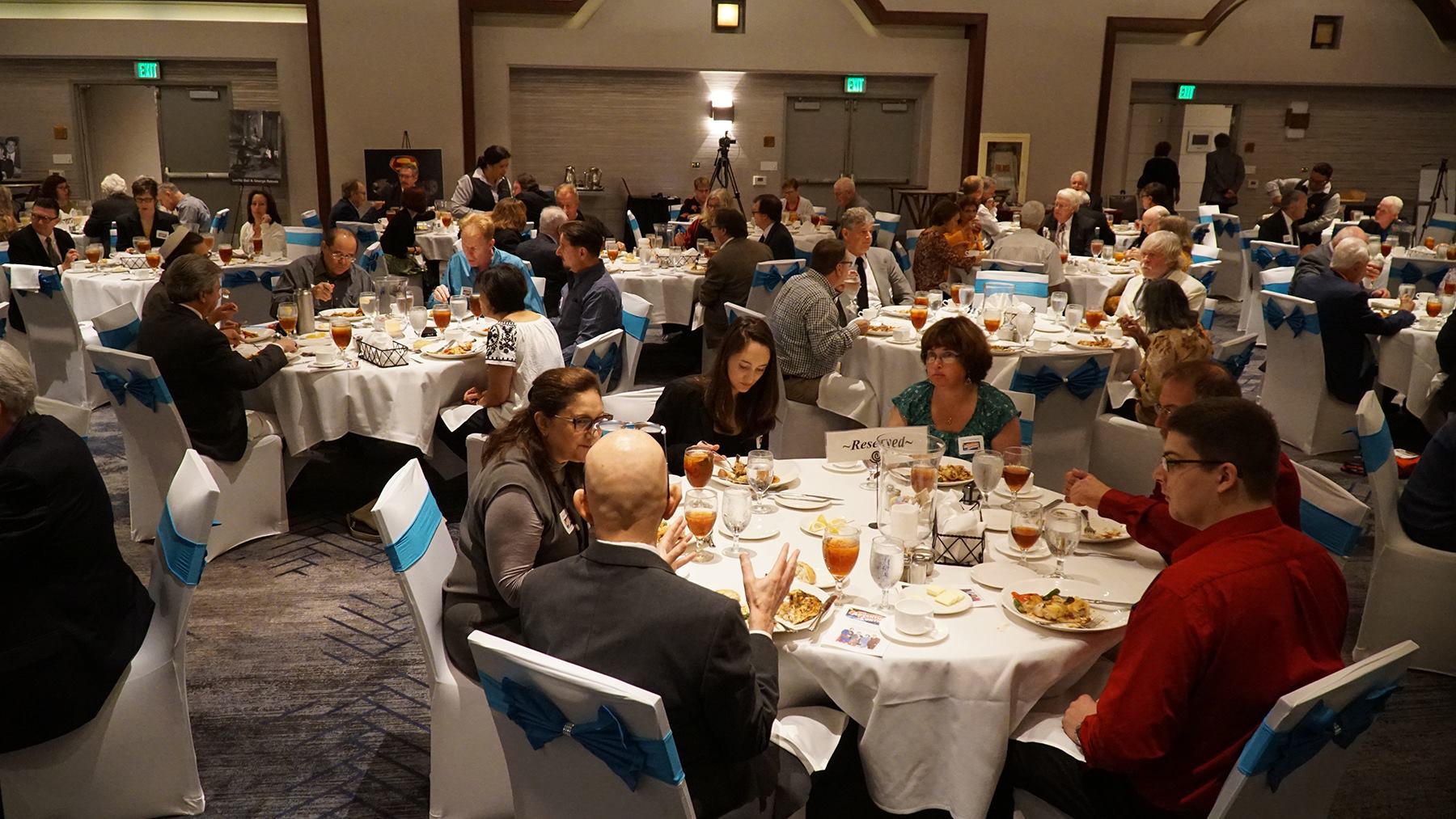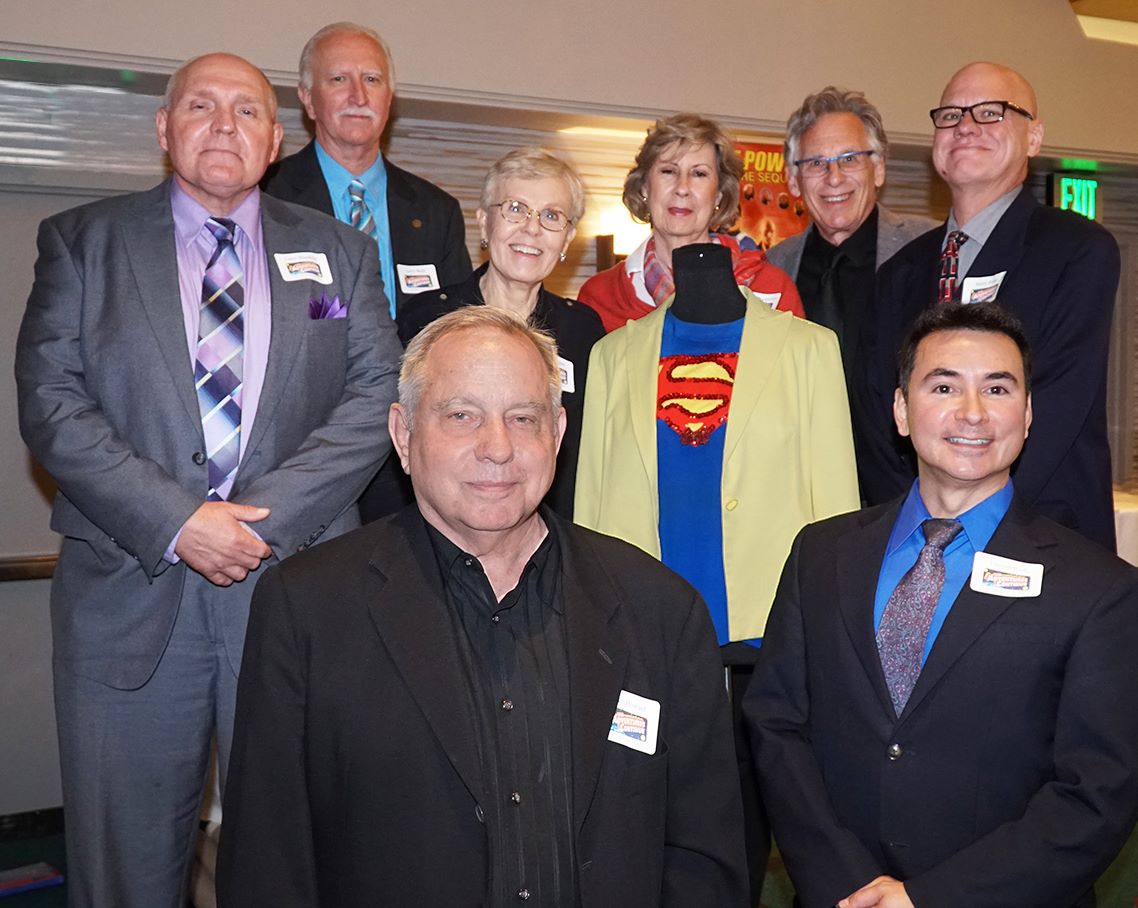 The speakers for the day: Alan Howard, Vincent Roth,
Larry Blankley, Larry Ward, Pam Munter, Rennie Chamberlain, Gary Grossman, Marty Pasko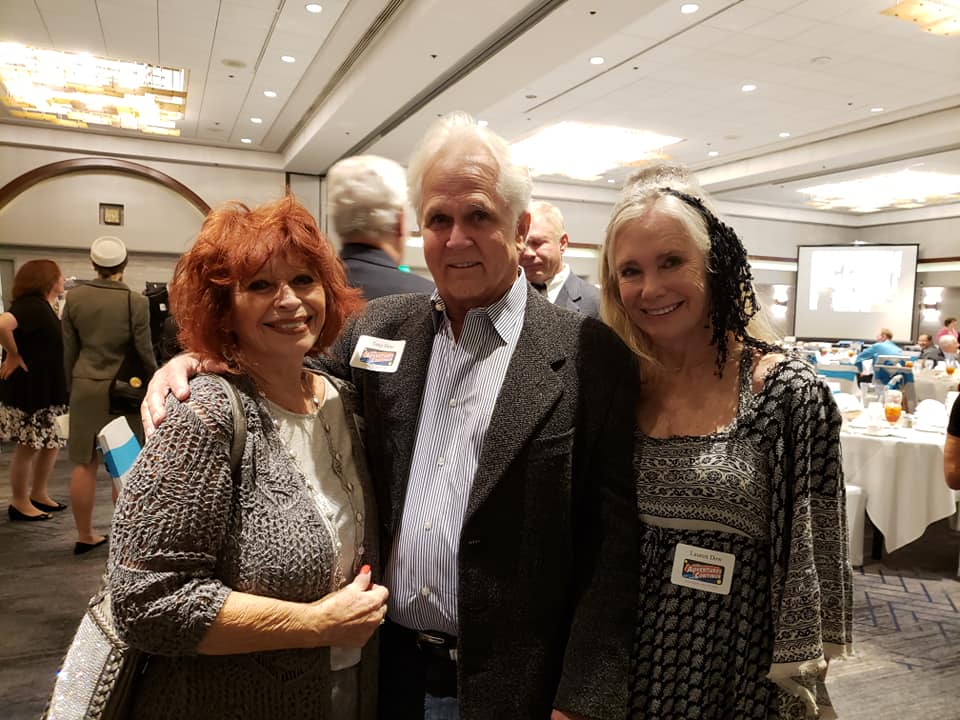 Beverly Washburn with Tony and Lauren Dow

Brad Shey and Beverly Washburn
with poster created by Brad Shey

Brad Shey presents smaller version of his poster to Beverly Washburn and Gregg Moffett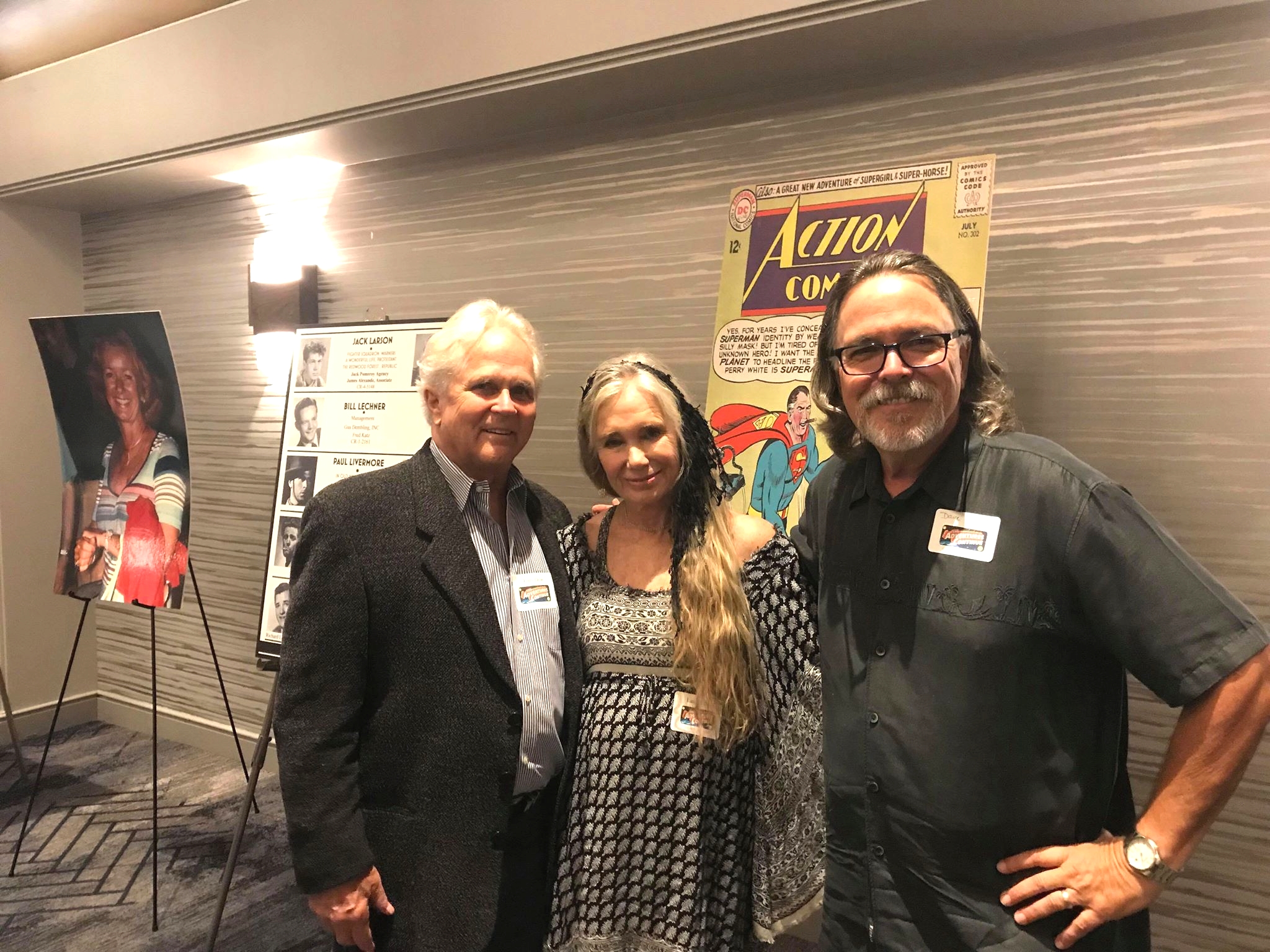 David Narz (r) with Tony and Lauren Dow.
David is the son of Jack Narz, well-known game show host and announcer.
Jack Narz narrated portions of two episodes of the Adventures of Superman in 1951.

Lisa and Arno Copenhaver with Candy Clark

Lou Ferrigno is a prize winner.

Gary Grossman and Jeff Bresslauer

Gerard Christopher

Randy Carlson, Tony Dow, Beverly Washburn, Paul Petersen

Tony Dow, Beverly Washburn, Paul Petersen, Greg Moffett, and Jon Provost

Jim Nolt, Craig Seavers, and author Alexis Hunter
Joi Lansing
A Body To Die For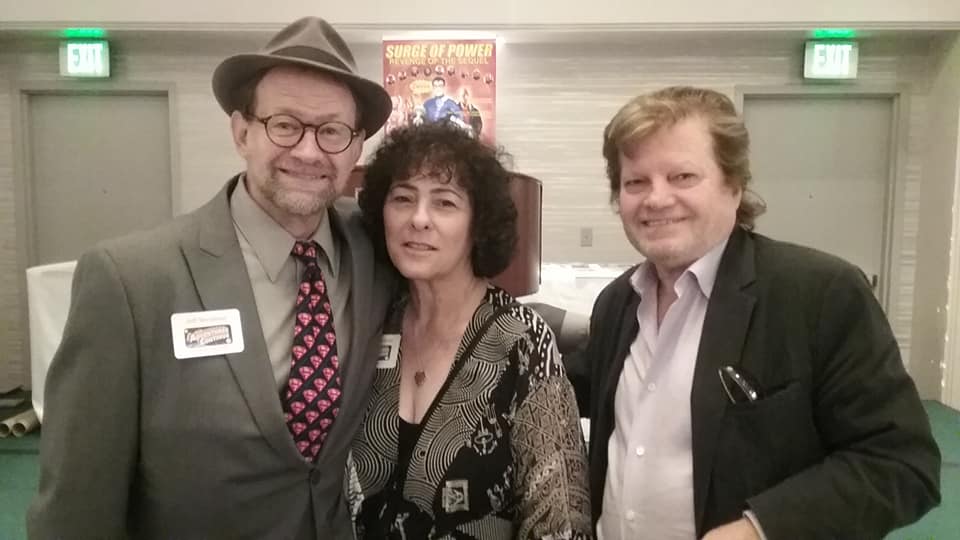 Jeff Bresslaur, Naomi Connors, and Ilya Salkind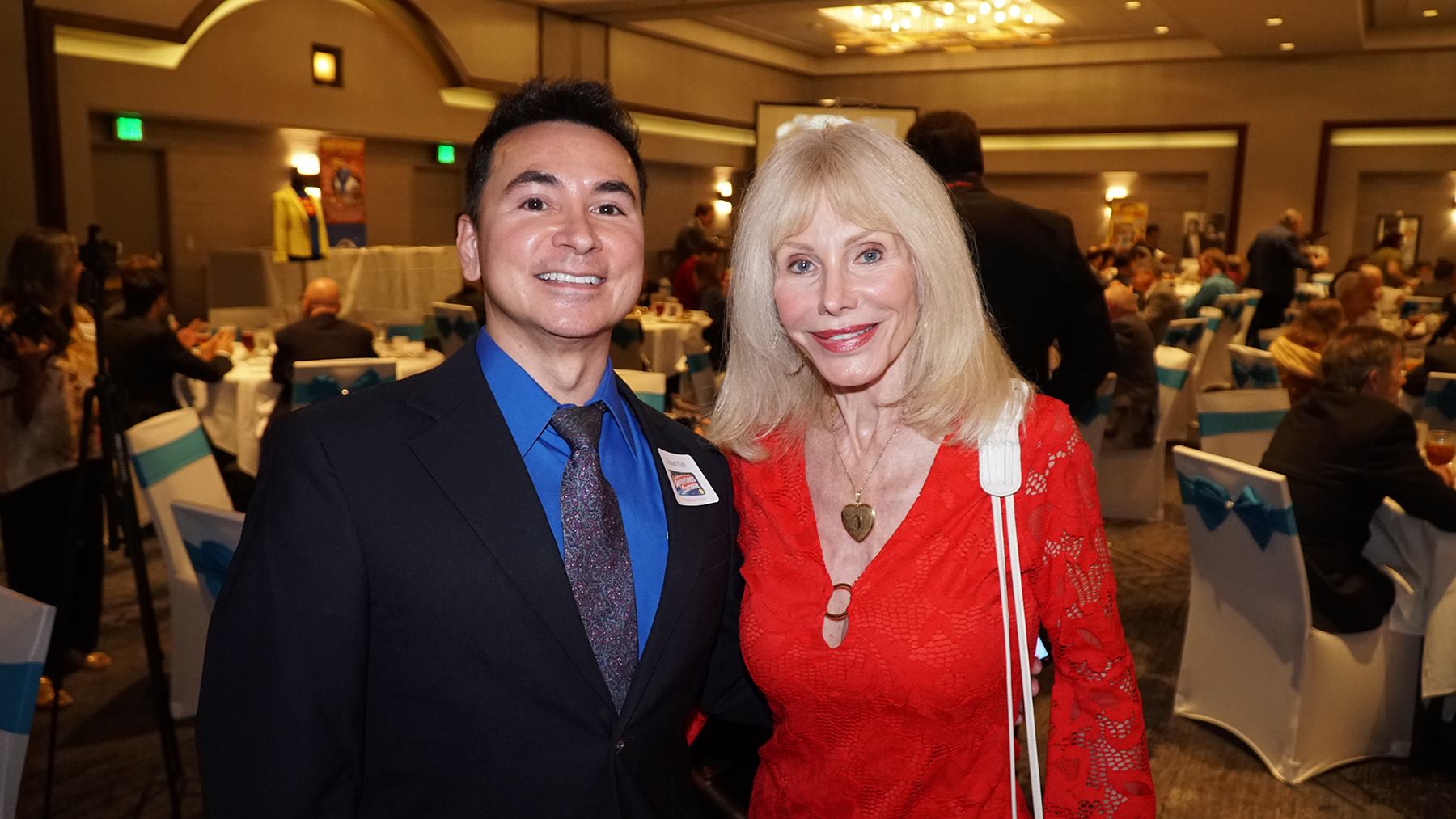 Vince Roth with Carla Ferrigno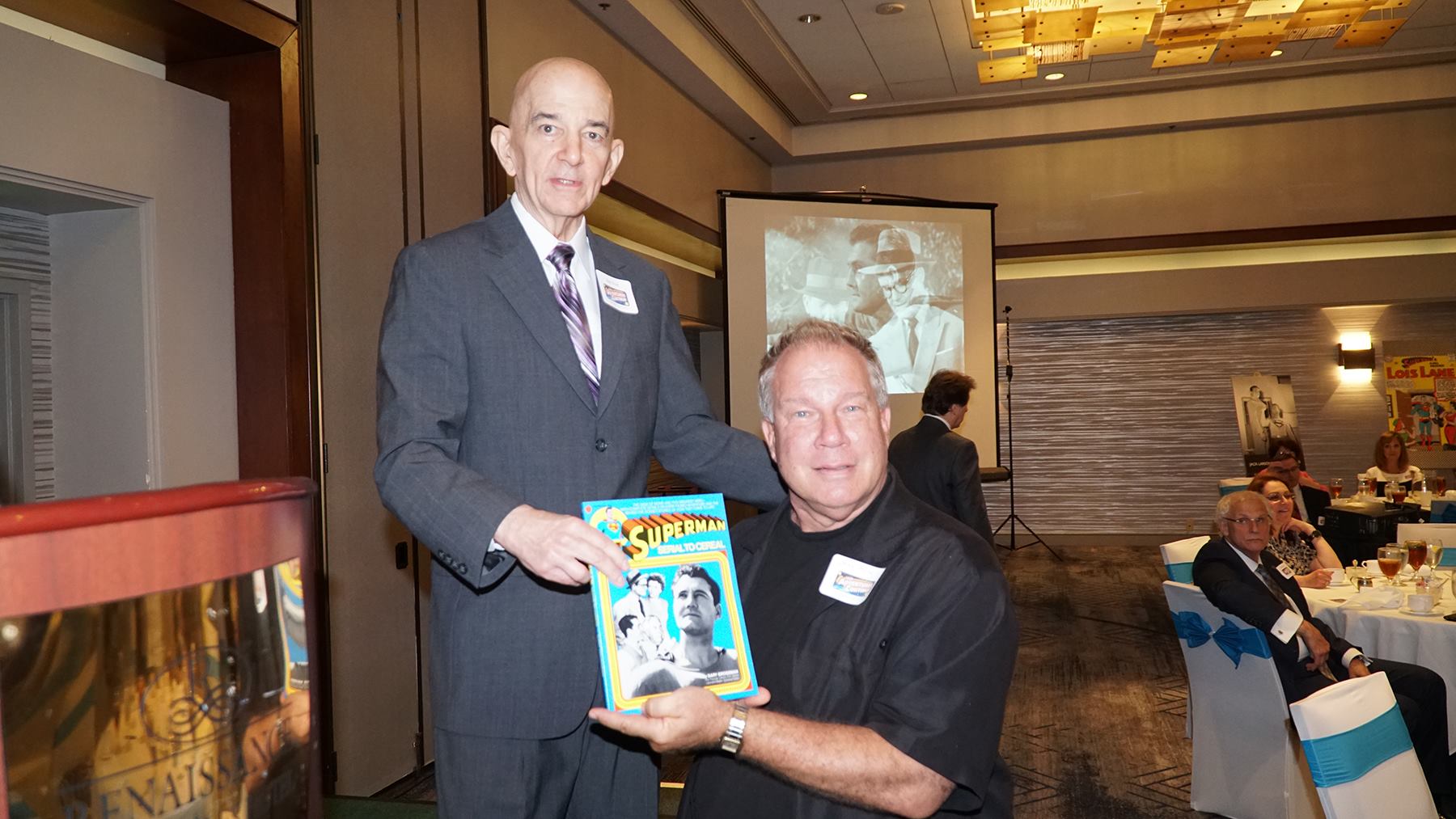 Entertainer Jere Ring also won a copy of Superman: Serial to Cereal

Steve Rosinski with Jacqueline and Janet Hamilton

Dick Stammer with Greg Moffett

Rick and Toni Collins
"Like The Only Real Magic -- The Magic Of Knowledge"
Posted: July 9, 2018
Jim