Isa Ashdown
by Jim Nolt
Some fans of the Adventures of Superman like the gritty, action packed episodes along the lines of "The Mind Machine" or the hard hitting crime esposé, "Czar of the Underworld." Others prefer to behold the more compassionate Superman we see in "Around The World With Superman". "The Birthday Letter," from 1951, is one of those rare episodes in which we glimpse both sides of our hero... the two-fisted crimebusting supercop and the caring and gentle protector who takes time out to help a little handicapped girl realize her birthday dream of going to the county fair.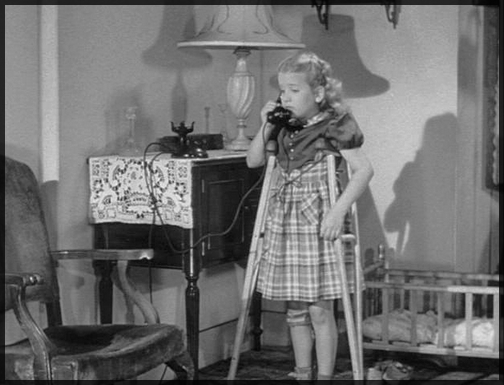 Must have been a wrong number.
This episode works well because of the strong performances of a great supporting cast. And central to this story is the performance of Isa Ashdown as Kathy Williams, the little girl held captive by French counterfeiters, Marcel and Marie Douval.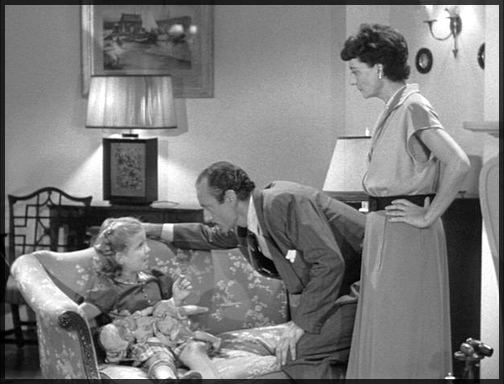 That's it... Lambert. Lambert something.
Born in 1942, Isa Ashdown had a short, but impressive career in radio and television during the 1950s appearing in radio's Lux Radio Theatre (working with Gary Grant, Norma Varden, Herb Vigran, Verna Felton, Doris Singleton, and Ava Gardner), and television's Topper, Space Patrol, Highway Patrol, and, of course, the Adventures of Superman. At the same time, Isa's sister, Nadene, appeared in similar productions including The Lone Ranger, Science Fiction Theatre, and The Adventures of Wild Bill Hickok.
Not particularly enamored with show business, Isa walked away from the spotlight to pursue an education, marriage, family, and some very worthwhile causes. Today she and her husband continue to prefer their privacy, but she did take a few minutes recently to speak with me on the phone. Although she was surprised to hear from me, she was very friendly and kind. During our conversation, I learned she had not seen "The Birthday Letter" for more than 40 years, so I offered to send her a copy and follow up with a second telephone conversation. Isa was still only eight years old when she flew with George, so her memories are dim. One question I had for her was whether or not the kiss she planted on George's cheek was in the script, or spontaneous. Sadly, she cannot remember. She did offer, however, that her daughter was home when she received the disc and that she enjoyed watching her mother fly high over Metropolis in Superman's arms those many years ago.
It was fun talking with Isa, and I sent greetings from all of us who continue to enjoy her performance over and over again.
Jim Nolt
July, 2007