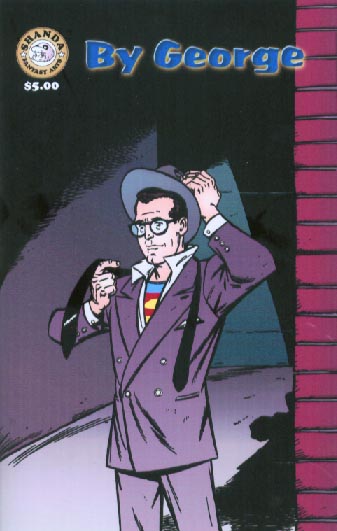 From Mike Curtis and Shanda Fantasy Arts comes By George, a digest sized 24-page black and white book with slick cover by Joe Staton, artist on numerous DC comics including SUPERMAN ADVENTURES, and color by Shane Fisher. Interior illustrations are by Ed Garcia.
By George is a fantasy story... a "what if." It is one last adventure of George Reeves that never happened, but should have.
The book is $5.00 with $1.50 postage and handling, and turnaround is only about 3-4 days, except when we are attending conventions.
To order, send your name and address along with payment to:
MIKE CURTIS
PO BOX 545
GREENBRIER ARK 72058
and kindly tell Mike that Jim sent you.