I don't think there are many of us reading The Adventures Continue who didn't at one time or another act out scenes from the Adventures of Superman. I (Jim Nolt) remember vividly chasing the bus with the faulty brakes, writhing in agony re-enacting the "electric scene" from "Crime Wave," and leaping into the air after regaining my memory after a serious bout with an asteroid.
Despite Jimmy's little speech to the contrary, all this could not have been possible without the aid of some kind of Superman costume. Some of us, like Jack Branson here, were fortunate enough to have the official version direct from Kellogg's of Battle Creek. In the photo below, it looks like young Mr. Branson might have been doing his version of "Shot In The Dark" as this clearly shows him changing to Superman... unless, of course, someone took a picture of Superman and then took a picture of Jack at exactly the same spot... but forgot to wind the film!
If others reading this have "Superman" photos from their past, please let me know, and we'll post them here.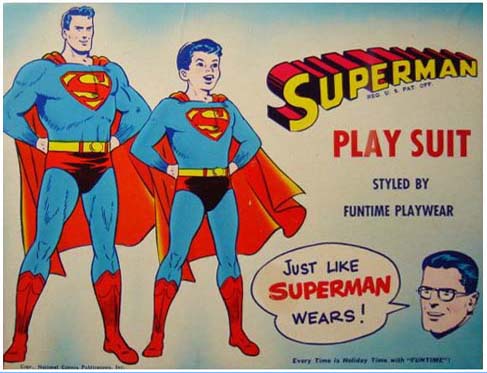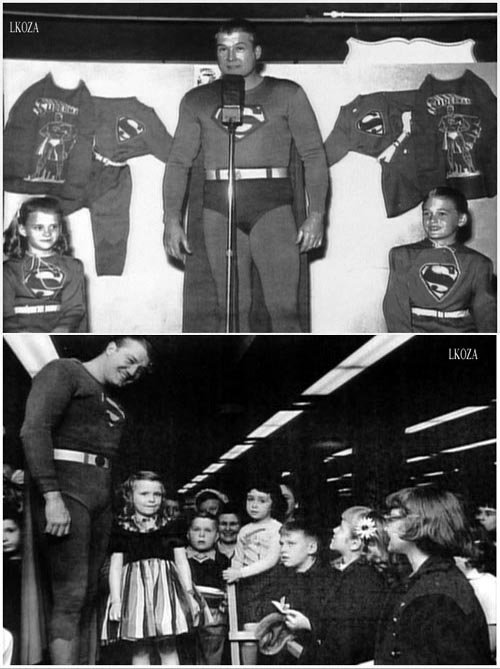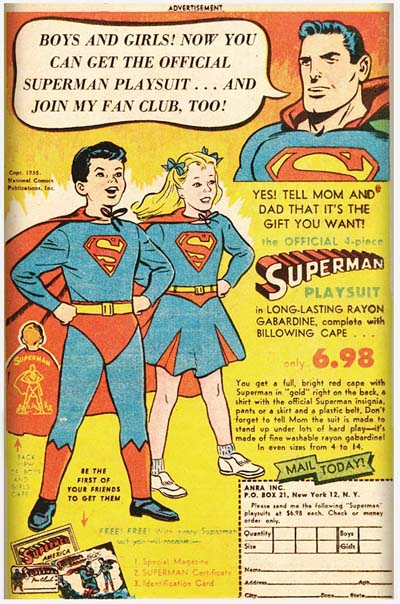 From SUPERMAN Issue No. 101 - November 1955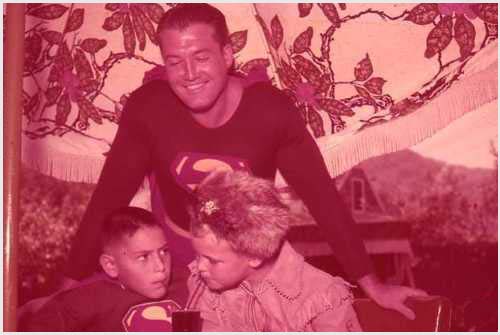 (Improved image by Bob Rivard)



What's in your closet?
---