But first, let's take a look at a sample of John Doucette's movie roles.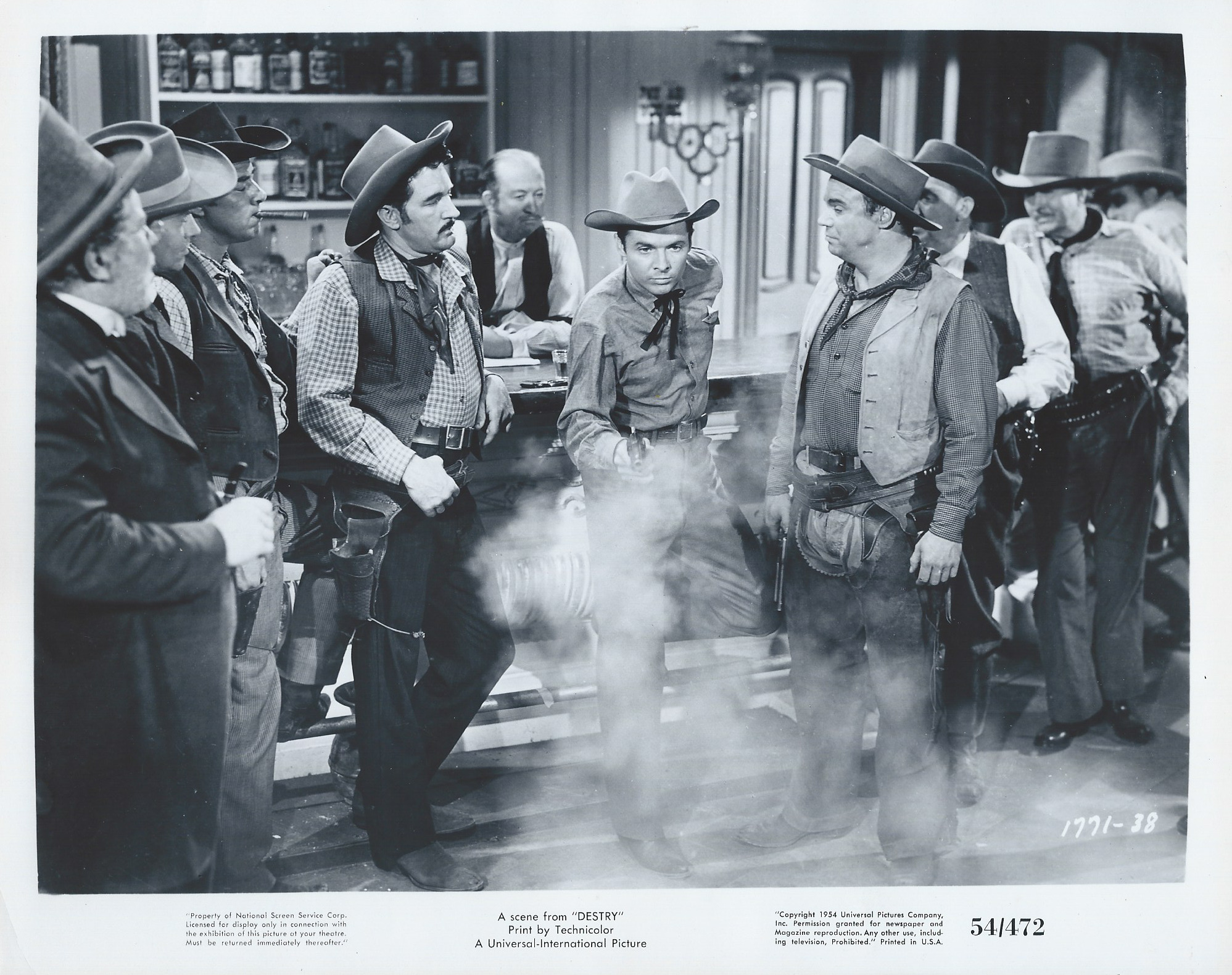 Destry (1954) with Audie Murphy




The Forty-Niners (1954) with Wild Bill Elliott




River Of No Return (1954) with Marilyn Monroe and Robert Mitchum




The Sea Chase (1955) with Lana Turner and John Wayne




Kiss Them For Me (1957) with Jayne Mansfield and Cary Grant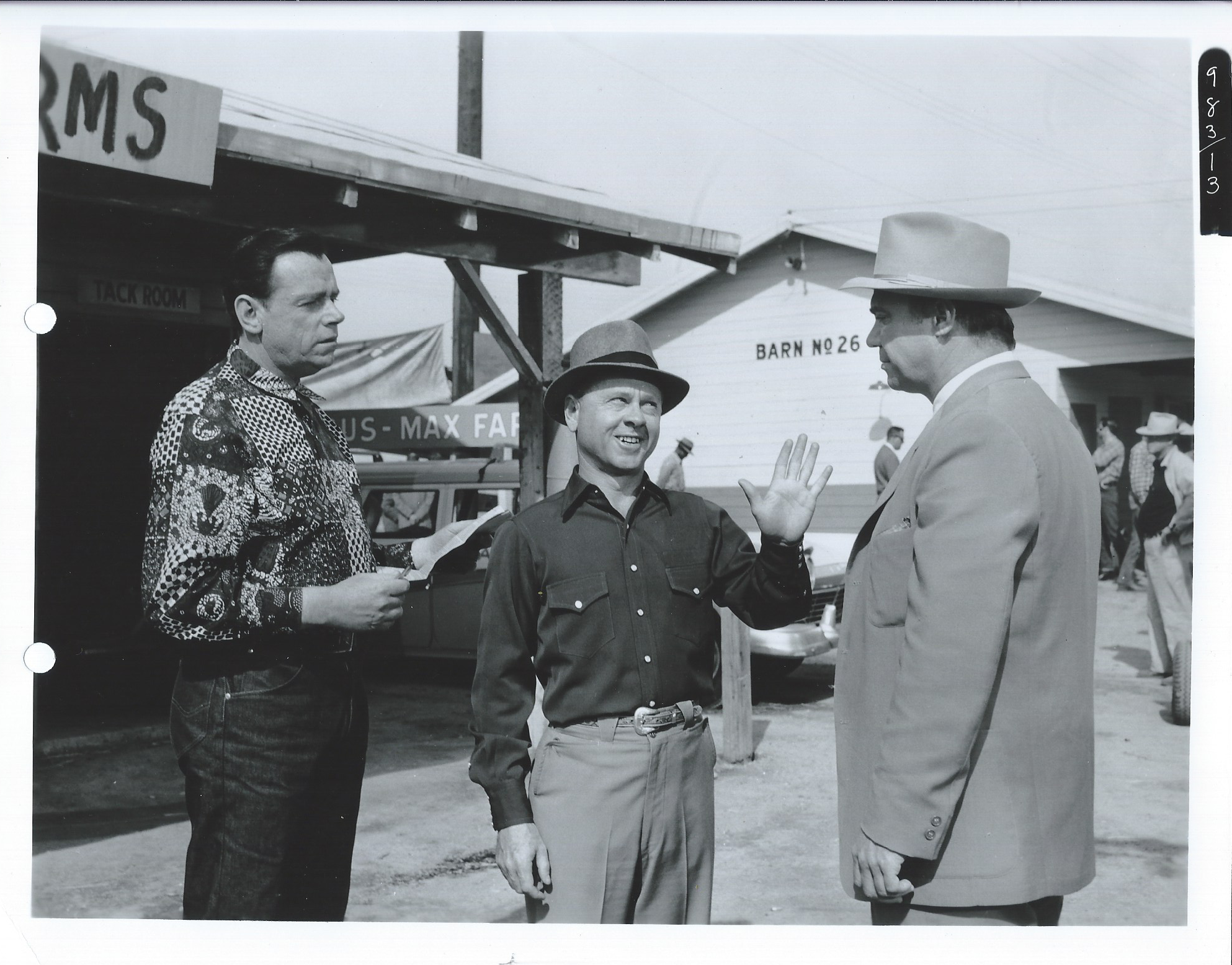 A Nice Little Bank That Should Be Robbed (1958) with Tom Ewell and Mickey Rooney




Here Come The Jets (1959) with Lyn Thomas and Steve Brodie




Cleopatra (1963) with Elizabeth Taylor and Richard Burton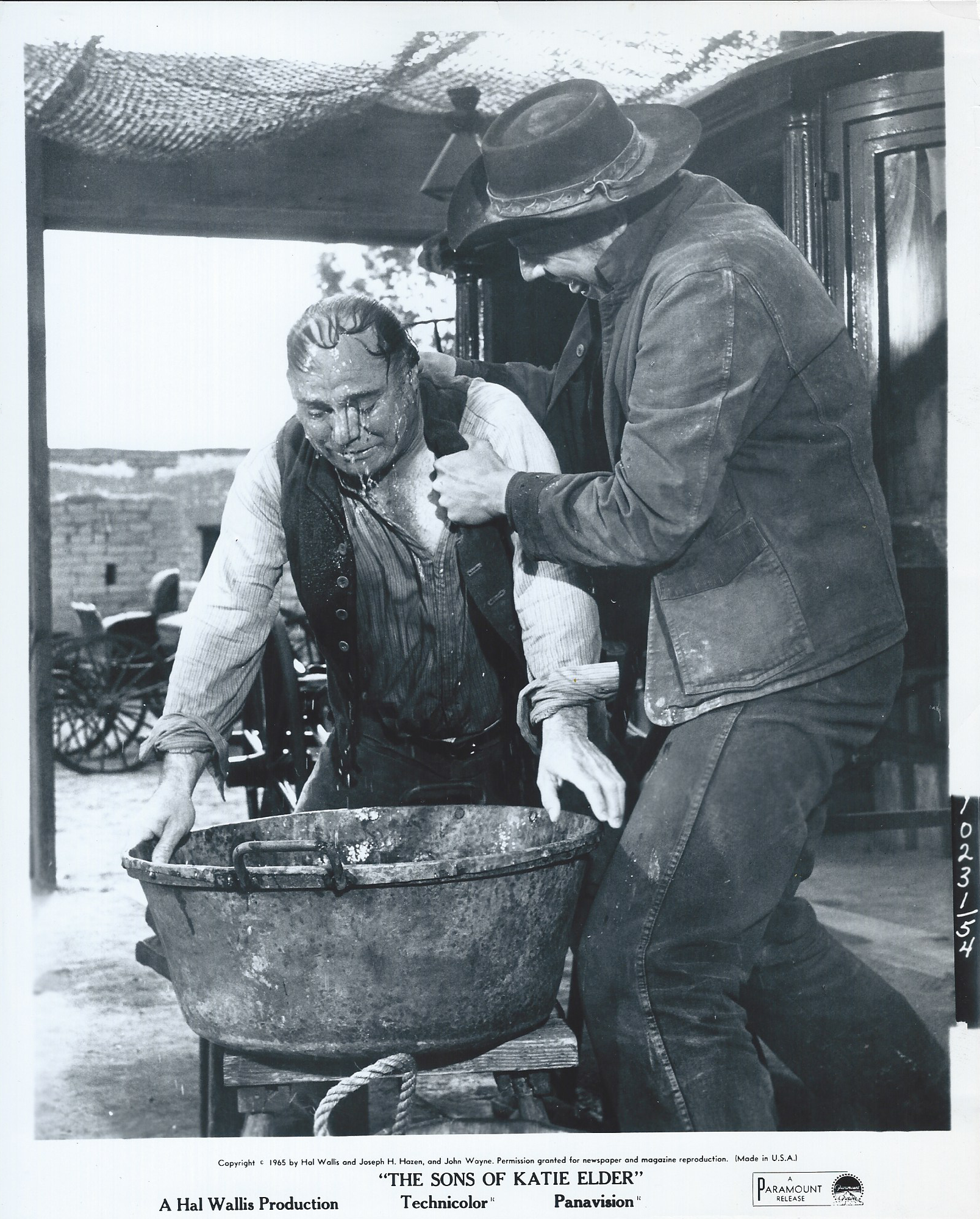 The Sons of Katie Elder (1965) with John Wayne and Dean Martin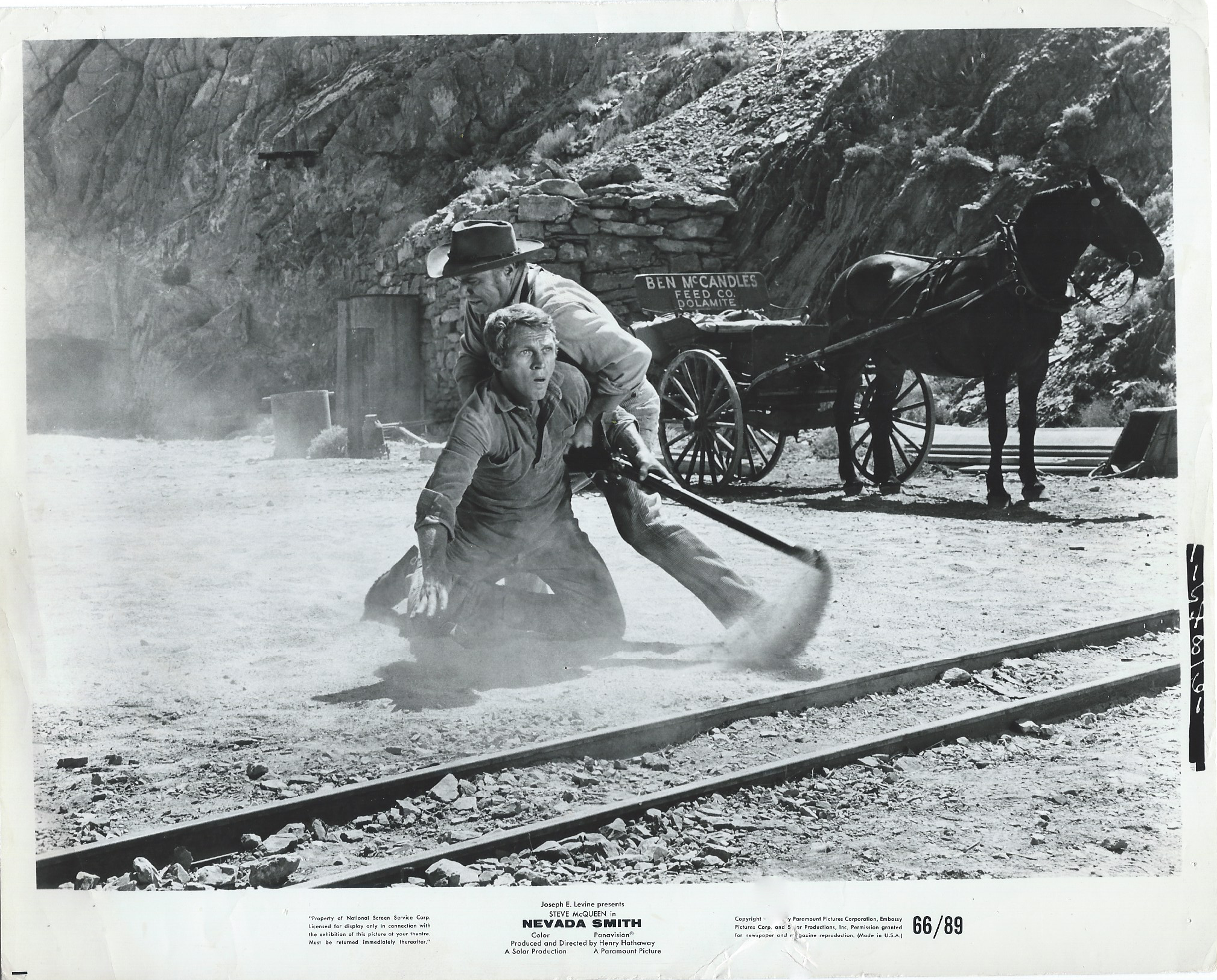 Nevada Smith (1966) with Steve McQueen




Paradise, Hawaiian Style (1966) with Elvis Presley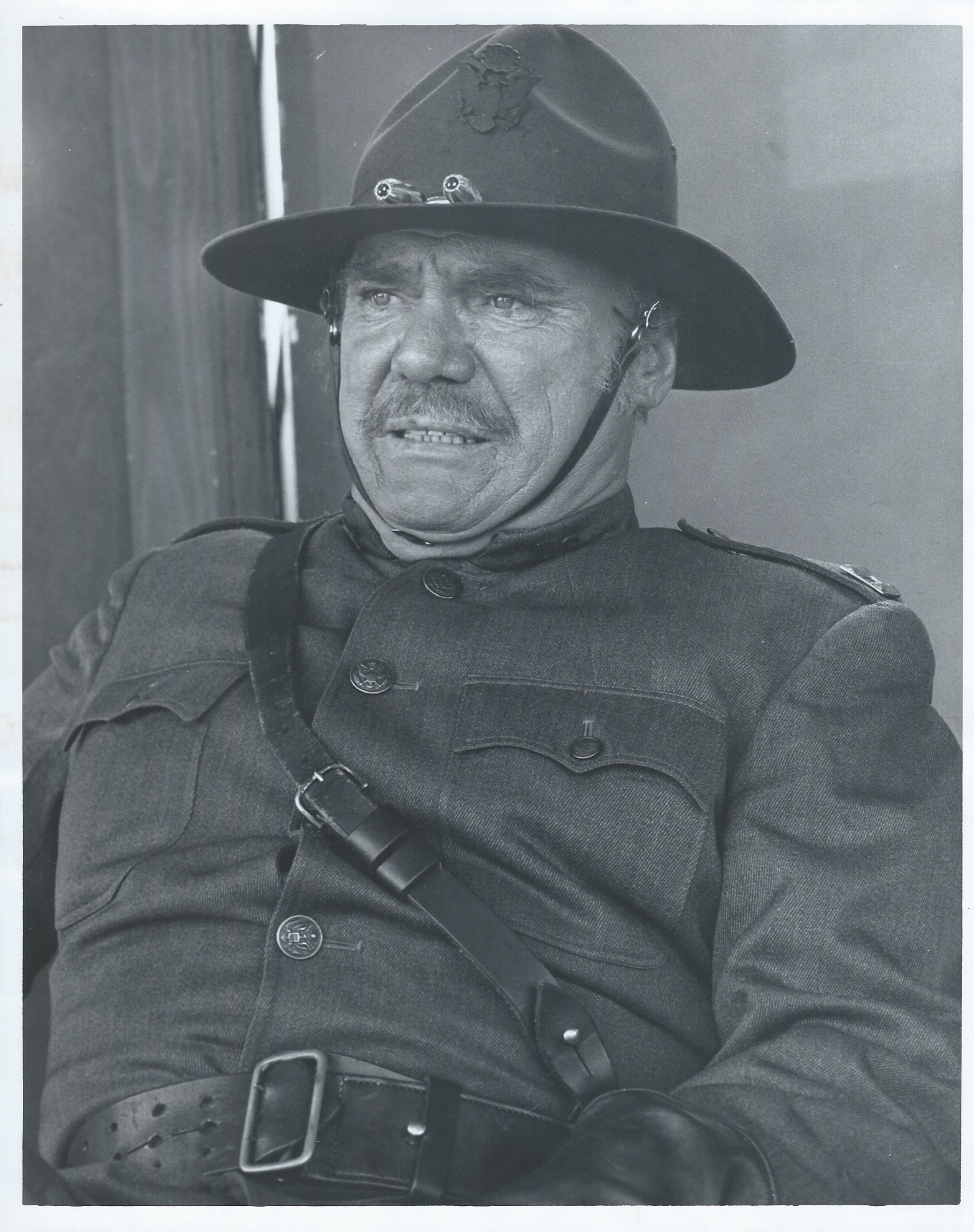 Big Jake (1971) with John Wayne and Richard Boone
Charge Of The Model T's with John David Carson
~ ~ ~
As for television roles, there are many... very many. In addition to the Adventures Of Superman, Lock-Up, and the others mentioned above, there were also appearances on shows such as The Lone Ranger, Wagon Train, and Laramie.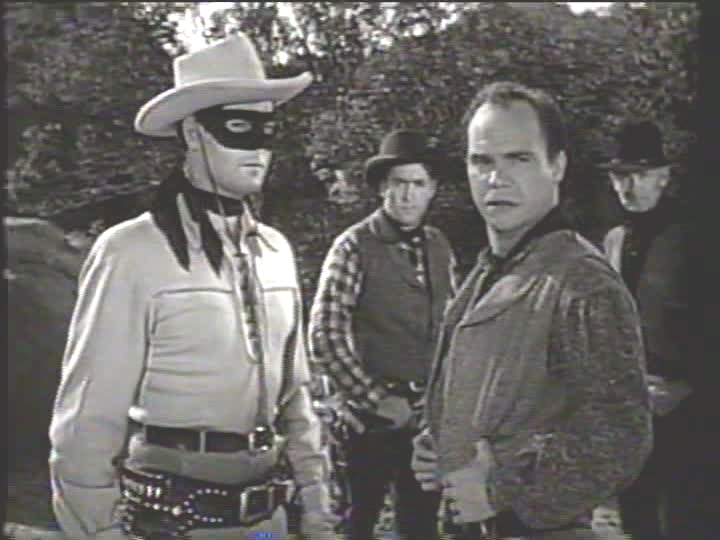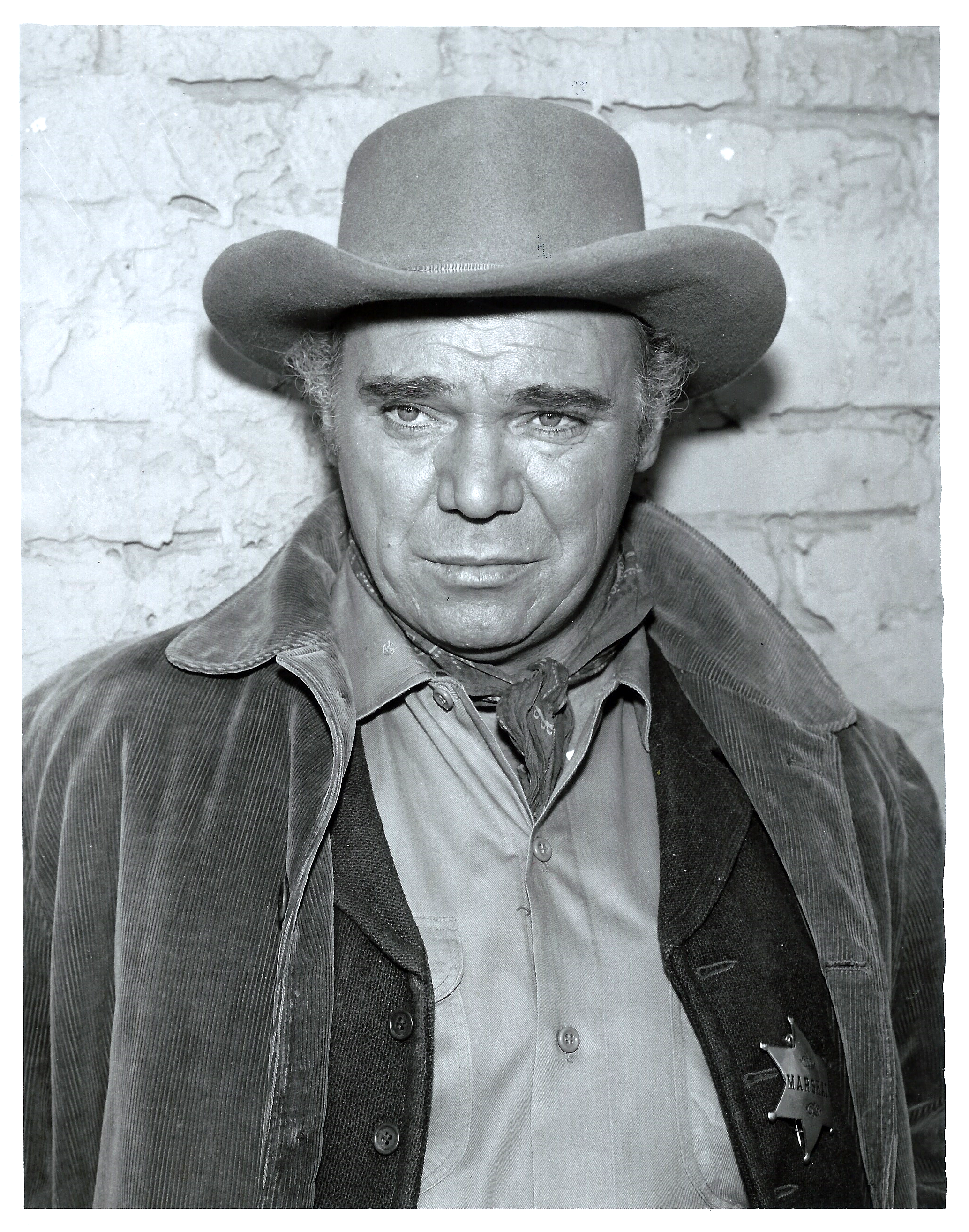 ~ ~ ~

I was born in 1946 and grew up in the 1950s and 60s. Living out in the country, television was my main source of entertainment. And what a great time in television history that was. There was The Gene Autry Show, Highway Patrol, The Groucho Marx Show, Ozzie & Harriet, Wagon Train, The People's Choice, and M-Squad. Navy Log, Peyton Place, and Gunsmoke. John Doucette was an accomplished actor who appeared in many of those shows. He and others of that era left behind a rich legacy of exciting scenes that will continue to entertain us for years to come. But what about John Doucette, the man? Who was he after he removed the makeup, dusty clothes, and fake mustache? Who were his friends? What shows did he and his family watch? Recently I had the opportunity to ask John's son those very questions. John was pleased to respond:



Jim,
My dad's family moved west when he was young. Later, he served in World War II... in Dinton, England I believe. Returning stateside, he resumed training as an actor and establishing his career.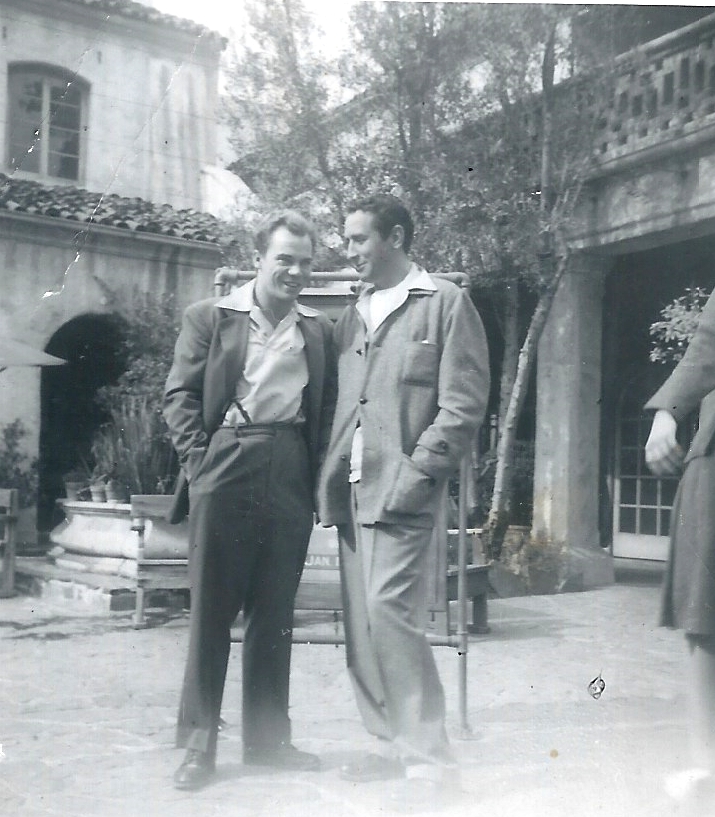 ….With Victor Jory at the Pasadena Playhouse
Eventually our family came to reside at 2393 Castilian Drive in Hollywood. There were eight kids in our family: Laurie (3/12/1949), Liza (5/19/1951), Cynthia (8/19/1952), John (10/15/1954), Nicole (5/28/1956), Dominique (11/01/1958), Matthew (11/08/1960 – 08/10/2004), and Michael (10/01/1962). Generally, Dad was easy going, but if he raised his voice, I really made sure to toe the line. Dad was involved in many of our activities – from Scouting to horseback riding. Both Mom and Dad were wonderful parents, and I wouldn't trade my childhood with anyone.

With children Eliza and John, 1954
Dad never said much about the roles he played, but I can remember us kids helping him go over his lines. Like you, we enjoyed watching television. In those days we had, of course, a small b&w TV with no remote. I remember Dad climbing up on the roof to adjust the antenna so we could get clear images of Ozzie & Harriet, The Ed Sullivan Show, Truth Or Consequences, The Lone Ranger, I Love Lucy, Bonanza,Wagon Train, and, of course, the Adventures Of Superman.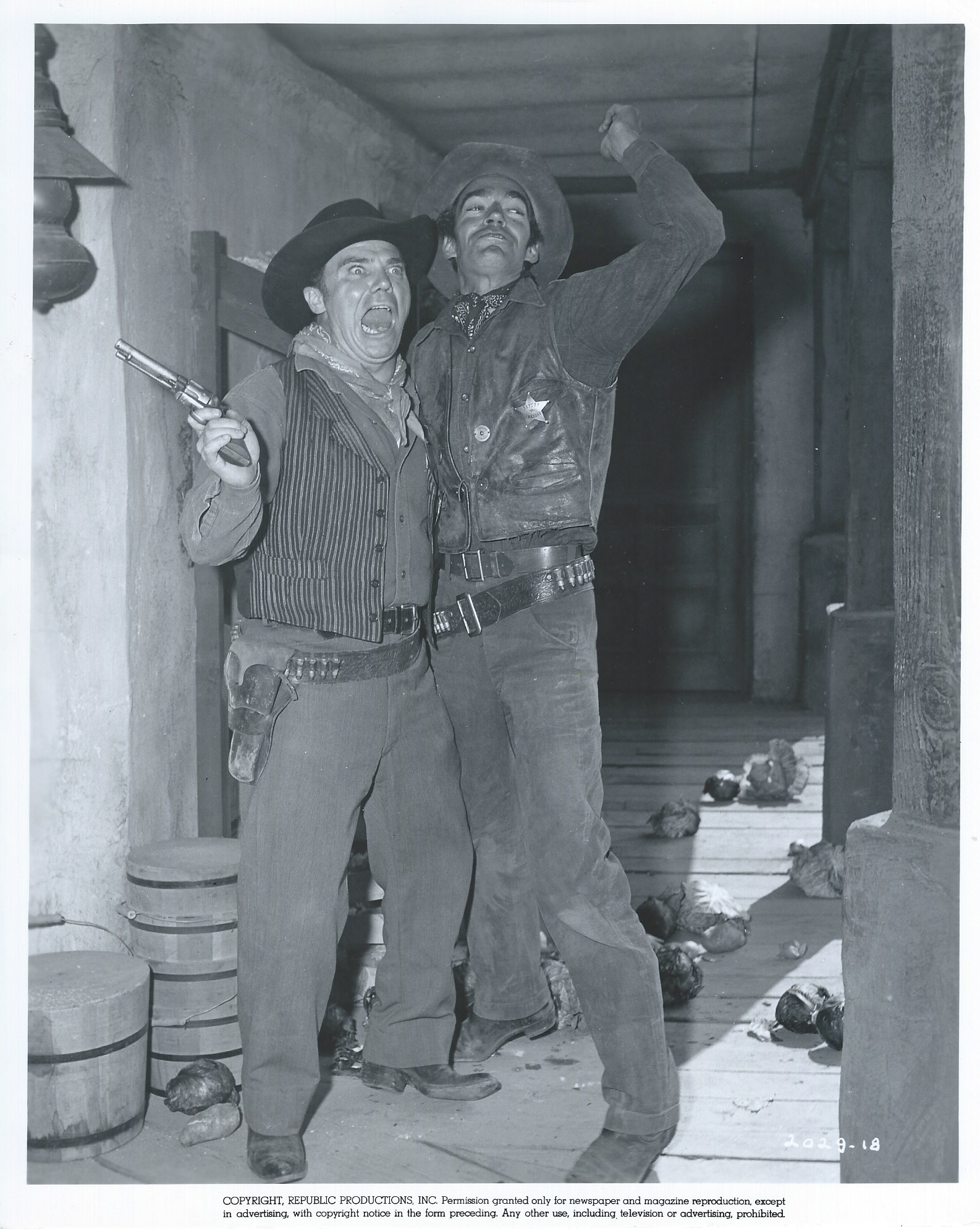 At Mission San Juan Capistrano on his honeymoon in 1948! And clowning around with Jack Elam
on the set of Thunder Over Arizona



My dad loved working with many of the people we watched on television. He always spoke kindly of his friends and never had anything derogatory to say of any actor... especially John Wayne, who on more than one occasion would call our home to talk with Dad. I can still remember hearing his distinctive voice on the other end.
Darryl and Pam Hickman were frequents guests at our house. Dad starred in The Americans with Darryl Hickman in 1961. Royal Dano was another friend and regular visitor. Mickey Rooney occasionally rang the doorbell. Oh, my mom enjoyed very much when he stopped around. And I want to add that Dad truly loved Jack Elam seen together here (above) in a behind-the-scenes shot when they worked together in Thunder Over Arizona. Thanks, Jim, for caring about my dad and his work. I know he'd appreciate it.
John Doucette II
~ ~ ~
And thank you, John, for so graciously sharing your family's story with us. I feel a little like Edward R. Murrow doing an Internet version of Person To Person. We'll close now with these additional photos... and a much better appreciation and affection for Mr. John Doucette.

Hogan's Heroes
"Some of Their Planes Are Missing" 1967.





With "Maxwell Smart," Don Adams


John catches the acting bug at
Lincoln High School in Los Angeles
where he was also Student Body President.





John and his brother, Roger.


John at home with wife Katherine
and son John in 1980.





With his sister, Elaine, at the USO in Hollywood
just before Dad was shipped off to war.


A handsome young John Doucette.





A more mature John Doucette.


John Doucette with his mother, Nellie, to his right.
His sister Elaine and brother Roger are to his left.
The other woman and children are cousins.
Taken the year John graduated from high school.
Posted: August 31, 2018
Jim
"Like The Only Real Magic -- The Magic Of Knowledge"