Front Cover
TAC Table of Contents
Contact Information
December 2006

"Up, Up and Away"
While these traditional words were never spoken by George's Superman, it could apply here.
Contribution from Milt Storey
---
October - November 2006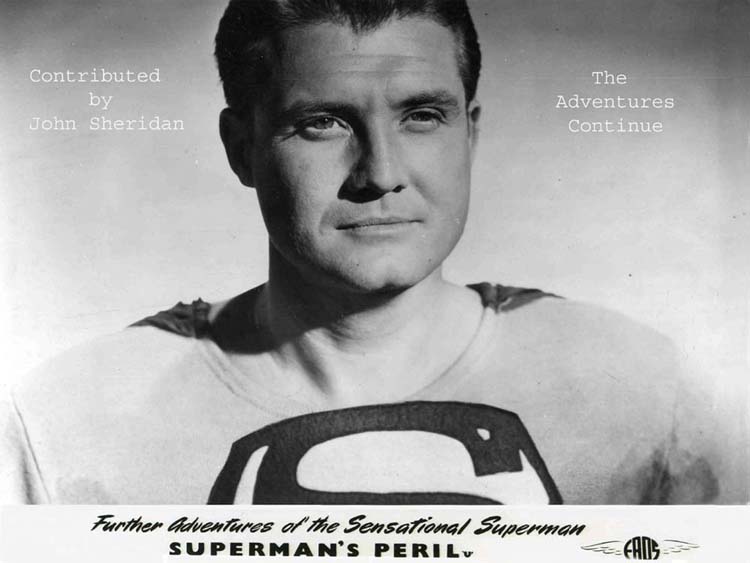 Photo Contribution from John Sheridan
Notice in the photo the "S" chest shield has been cropped higher than normal.
---
September 2006
Jungle Jim - 1948
Photo inspiration for Behind The Crimson Cape cover.
---
June, July & August, 2006
"Reach for the sky pardner"
Robert Shayne (film unknown)
---
May, 2006
George with Gussie Donenfeld
(wife of publisher Harry Donenfeld)
on the set of the Adventures of Superman
---
April, 2006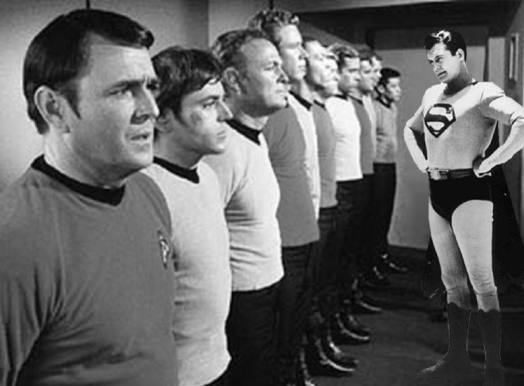 In command of the Starship Enterprise.
(Thanks go to James Baker of Hagerstown, Maryland for these two interesting images. Imagine this crossover!)
---
March, 2006
Thanks to Paul Church for his graphic efforts and contribution of this image.
---
January/February, 2006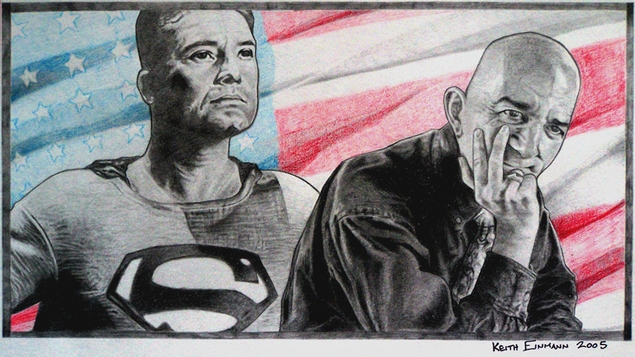 I was recently honored to recieve this original work from Keith Einmann.
It is a beautiful piece of work, presenting an accurate view of my thoughts.

"Like The Only Real Magic -- The Magic Of Knowledge"
---