Front Cover
TAC Table of Contents
Contact Information
January - February 2007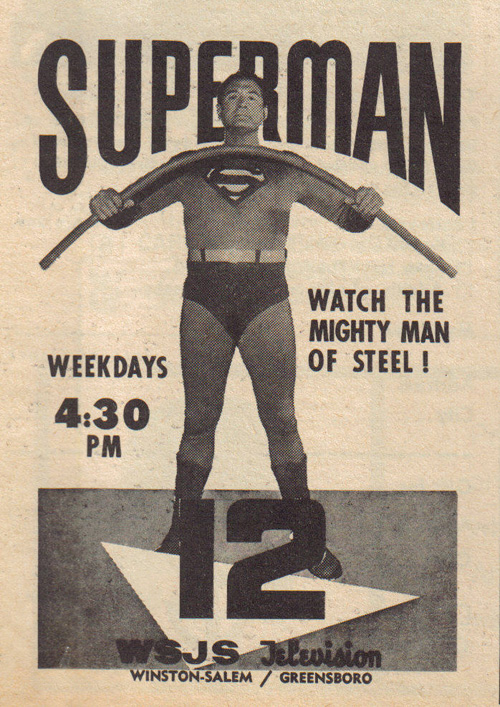 Ad from North Carolina edition of
TV Guide, Nov.14-20, 1964
Contribution from Carroll Hall: "where is the cape?"
---
March 2007
Phyllis Coates makes a rare appearance (in Feb. 2007) at a
Hollywood Collectors Show in Burbank, Ca.
Photo contribution from Armand Vaquer
---
April - May 2007

NEW YORK CITY LOVES NOEL NEILL
Noel Neill fans gather at the Gotham City Collector's Show
March 31, 2007: promoted by Gary Lyons and Terry Soto.
Back row (l to r): Brian Postman, Steve Randisi, Joe "Shorty"Caruso, Lou Koza
Center row (l to r): Susan Schnitzer, Gail McIntyre, Noel Neill
Front row (l to r): Eddie Caro and Bill Dillane.
We are "the Friends of the People's Friend."
Photo taken by Larry Ward and courtesy of Bill Dillane
---
July - August 2007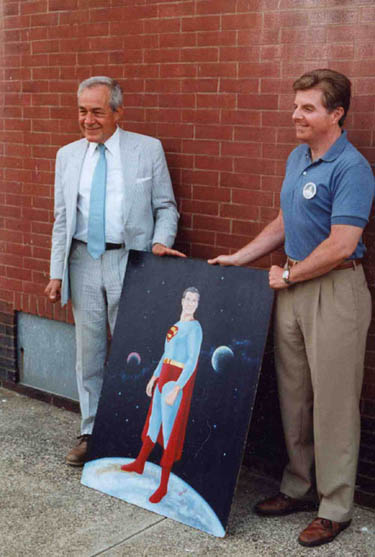 Mr. Jack Larson and Randy Garrett - Metropolis Il, June 1996
---
September 2007
Inspector strikes a mighty pose from The Talkative Dummy
Maybe Bill Henderson is SUPERMAN.
---
October 2007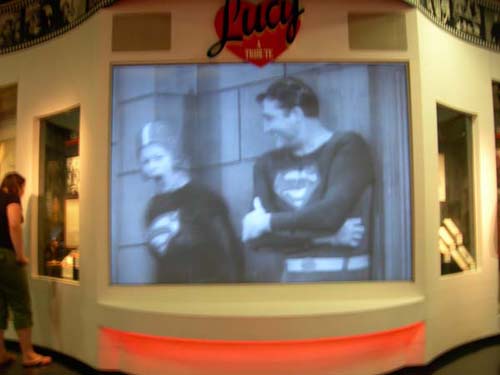 Lucy Meets SUPERMAN
"...and they call me SUPERMAN!!"
Image taken from Tribute to Lucille Ball Pavillion
at UNIVERSAL STUDIOS, Universal City California.
"Like The Only Real Magic -- The Magic Of Knowledge"
---