Front Cover
TAC Table of Contents
Contact Information
---
December 2010
George Reeves helped sell these items, but didn't earn from them.
Image from Action Comics No. 212 - dated January 1956.

---
November 2010

Through the Time Barrier - Season 3, 1954 / Action Comic 201 - February 1955
Bonus Image
Who is the man on the right who has quietly appeared in numerous episodes of the Adventures of Superman?
Bonus Image Answer
The gentleman that has appeared in several episodes of the Adventures of Superman is Bryan O'Byrne. Here he is as a ticket clerk in an episode of The Fugitive.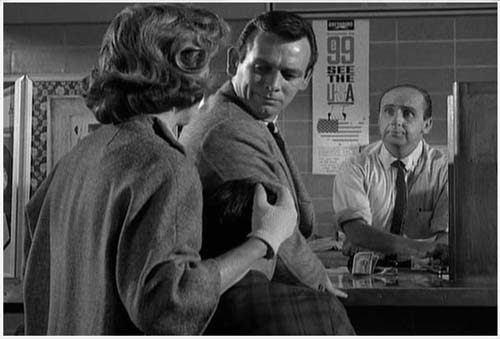 Bryan O'Byrne Fear in a Desert City - 1963
Mr. O'Byrne is seen here is David Janssen and Vera Miles.
October 25, 2010 -- The Adventures Continue has received confirmation of the death of Thol "Si" Simonson. Beginning with the second season, Simonson created the special effects seen on the Adventures Of Superman. Confirmation comes from D/Lt/C Rosemarie Radomsky, AP Secretary, District 13 of the Hollywood Yacht Club where Si was a member and past president. TAC thanks Michael Hayde for providing this information to us.
Information about Thol Simonson can be found on his IMDB.COM page.
---
October 2010
Test of a Warrior - Season 3, 1954 / Action Comic 200 - January 1955

---
September 2010
Jungle Goddess
---
August 2010
Top- Jeff DeHart on the set of the Talk of the Town with Robert Shayne, Jack Larson and Noel Neill.
Talk of the Town was a small cable tv show in Long Beach, California with host Jim Craig.
Bottom - Jeff and Noel in 2008.
---
July 2010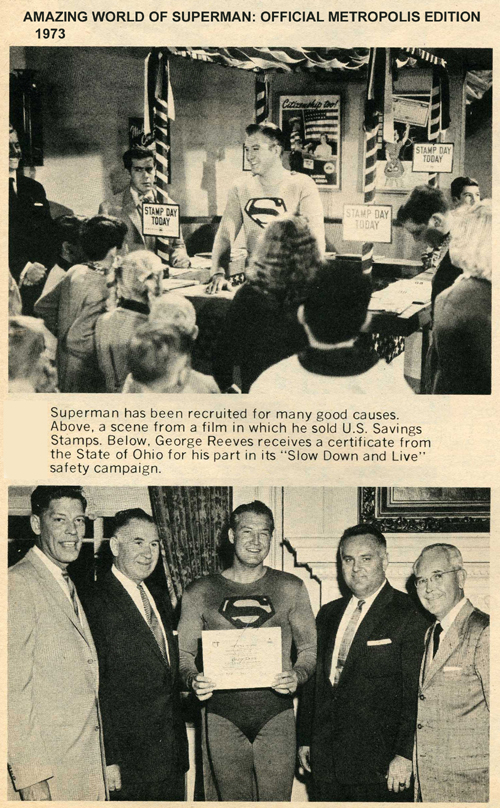 ---
June 2010
Art Linkletter
July 17, 1912 – May 26, 2010
Photo credit: Randy Garrett
---
May 2010
TAC friend Delmo Walters meets Ruta Lee-Kilmonis
My Friend Superman, with Tito Vivolo, Edward Reider and Ruta Kilmonis.
---
April 2010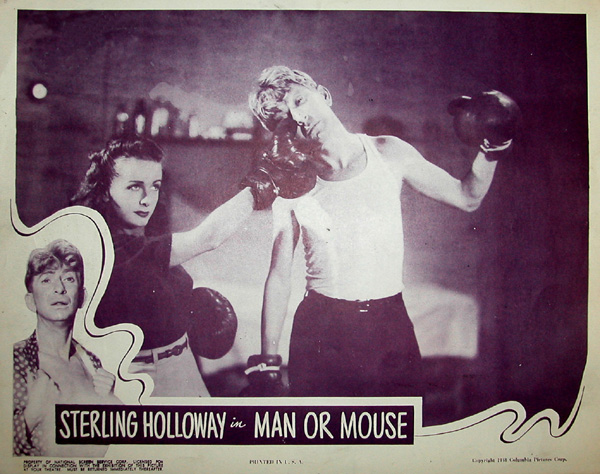 Noel Neill and Sterling Holloway from Man or Mouse.
---
March 2010
TAC sadly announces the passing of Ms. Bette Shayne.
Our Hearts and Prayers are with the Shayne family.
Elizabeth M. Shayne
December 1, 1921 - March 4, 2010
Provided by Brian McKernan.
---
February 2010
---
January 2009
George Reeves - January 5, 1914
---
"Like The Only Real Magic -- The Magic Of Knowledge"
---