From the publisher of
The Adventures Continue
TAC, Jr. #28
February 4, 1999
1) PUBLIC PULSE
2) I WAS A TEENAGE FRANKENSTEIN
3) SUPERMAN MUSIC ON CD
4) MORE ABOUT LEO PENN FROM JIM BEAVER

1) PUBLIC PULSE --
As a follow-up to an item in TAC, Jr. #27, several readers identified Perry
White's line about an editor keeping his finger on the public pulse as
coming from "The Big Squeeze." The exact lines were --
KENT: But he's innocent! What are we going to do, just walk away from him?
WHITE: Kent, you know as well as I do, if an editor takes his finger off
the public pulse, he's dead!
KENT: All right, Chief. But will you hold off just a little while longer?
I think Lois and I will pay the Graysons another visit.
WHITE: All right. A little longer. And that means little!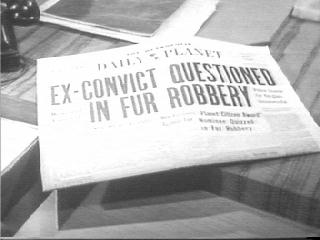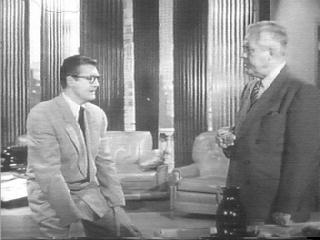 2) I WAS A TEENAGE FRANKENSTEIN --
Michael Ramey wants to let everyone know that I Was a Teenage
Frankenstein featuring Phyllis Coates will air on Sunday, February 21 at
3AM. According to their web page the movie has the original color ending.
3) SUPERMAN MUSIC ON CD --
Regarding the release of music from the Superman TV series on CD . . . the
Varese Sarabande website lists a CD featuring the music composed by John
Williams for "Superman: The Movie," but this is not the one described in
TAC, Jr. 27. A later one will indeed feature some of the familiar music from
the TV series. I'll have more on that later.
4) MORE ABOUT LEO PENN FROM JIM BEAVER --
Leo Penn (the director) wasn't in a Superman episode, but he had a strong
connection to George anyway. I interviewed him several years ago. They
were both in the Army Air Force and worked on military training films
together. George was not only a good friend of Leo's but of his father as
well. Leo was an actor, but moved into directing. He directed scores of TV
shows up until just before his death. He also occasionally did an acting
role, even toward the end.
-----
The Adventures Continue . . . with George Reeves