Click on image for full story.
---
JACK LARSON GUEST STARRED ON LAW AND ORDER
FANS OVERWHELEMED BY PERFORMANCE
Dramatic Role worthy of an EMMY AWARD
As you all know we are hoping Jack Larson wins an Emmy for his work on Law & Order: Special Victims Units, which first aired on January 6, and has aired numerous times thereafter. When I spoke to JAck a couple of weeks ago he was certain he was being entered for a nomination. Steve Randisi obtain a place where we can write in for Jack's cause. I hope you will do your part to write a nice letter.

Dick Wolf of Law & Order (dated 2/24/10). Here's the address: Wolf Films, 100 Universal City Plaza, Building 2252, Universal City, CA 91608.

Jack traveled to New York City during the week of November 30 through December 4 to guest appear in an episode of NBC's Law and Order: Special Victim's Unit. Jack was very excited about the experience. He admitted to having to brush up on his dramatic acting skills. It's been a long time since Jack dug himself into a dramatic role. When I first congratulated him he had a slight nervous chuckle. But he is very pleased with the opportunity to act again. Jack played a grandfather of a dashing young man who is spreading AIDS to woman. The episode, titled "Quickie" appeared on Wednesday, January 6, 2010. Many of Jack's fans submitted e-mails to congratulate him and express their delight to seeing him perform. A package containing all the e-mails was sent to Jack on Jan. 19 and on February 6, TAC received a call from Jack. Jack very much appreciates all the well wishes and comments we sent him. Nineteen in all. On one note, he gave me the origins of his character name, Dewey. It was Jim Nolt who picked up on the name during his watching of the show recalling Dewey as the name of Jack's dog.
For Law and Order, the producers wanted to make sure Jack took the part so they incorporated the dog's name Dewey into the story. It was an attempt to make sure Jack didn't bail out on the role. They also went through the trouble of dispatching an escort from NY to LA to make sure he did the episode by bringing him to NY. According to Jack it was way overkill because Jack was excited to do the episode.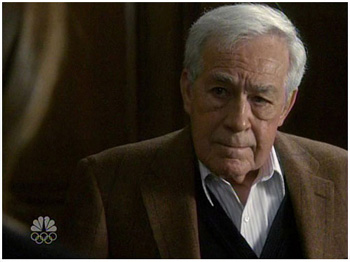 Thanks to Bill Dillane for Vidcap.
Congratualtions to Jack Larson from TAC.
Anyone interested in hiring Mr. Larson for his writing skills and/or acting talents can contact the Gersh Agency. Business inquiries only.
See Jack's speech at Leslie Caron's Star induction on the Hollywood Walk of Fame.
Thanks to Joe Kryzynski for the link.
---
SPECIAL ANNOUNCEMENT FROM JACK LARSON: Jack Larson wants all his fans to know how very much he appreciates all the letters sent to him and request for him to sign photos. However, because of his busy writing schedule and the fact he is "getting up in the years" he no longer has the energy or time to satisfy all the many request he receives on a daily basis. He hopes all those who have sent in a request or were planning to do so will understand his feelings. He wants you to know he is indeed grateful for all your kind words and interest. 11/22/06-LK.
SPECIAL ANNOUNCEMENT FROM JACK LARSON: Jack has heard there are fans who may have or want to buy the episode of The Dick Van Dyke Show and/or the 1961 film The Teenage Millionaire because he is listed in the credits on various Internet film listings. Jack states he did not appear in these films and doesn't want his fans to waste their money. TAC will contact imdb.com to make an effort to correct the data base. 03/14/07-LK
---
The Many Faces of Jimmy Olsen: As Shown by Jack Larson
by Thom Hamilton and Colete Morlock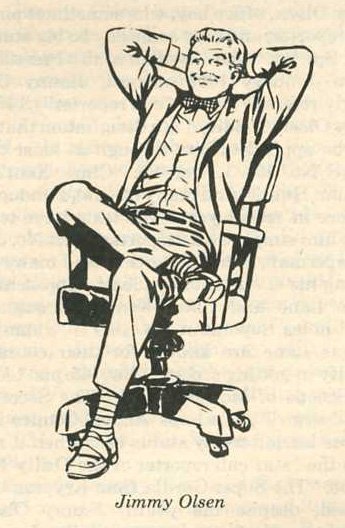 Jack's pal, Jimmy