Candid Shots
(this page may take some time to load)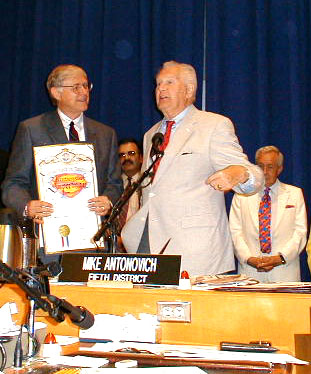 Gentlemen... Jor-El speaks!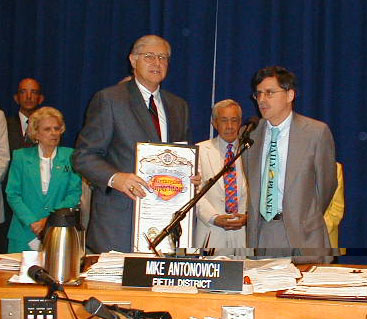 Paul Levitz, Vice-President & Publisher, DC Comics,
speaks at the "Superman Week" Ceremony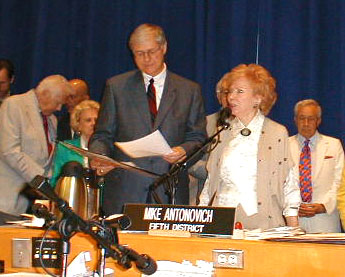 Joanne Siegel, widow of Superman co-creator Jerry Siegel,
speaks on behalf of her late husband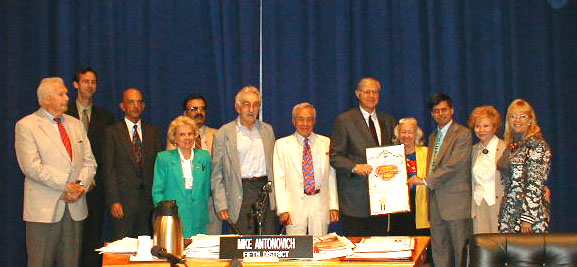 From left to right: Robert Rockwell, Michael Walbrecht (VP of Warner Bros.),
Jim Nolt, Bette Shayne, Armand Vaquer, Jeff Corey, Jack Larson, Michael Antonovich,
Noel Neill, Paul Levitz, Joanne Siegel, Laura Siegel Larson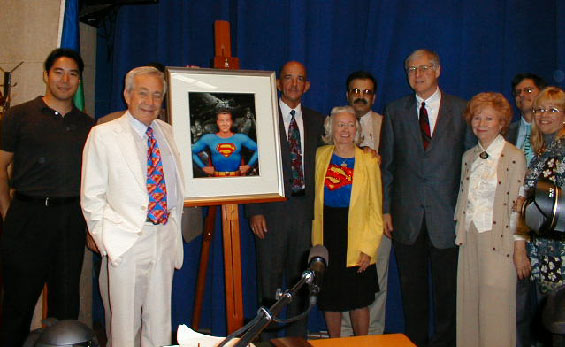 Artist Andrew Aragon (left) displays his painting to the guests at the ceremony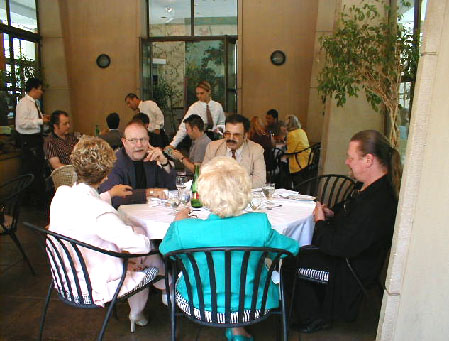 Stephanie and Bette Shayne enjoy conversation with
Jim Beaver, Armand Vaquer, and Jan Henderson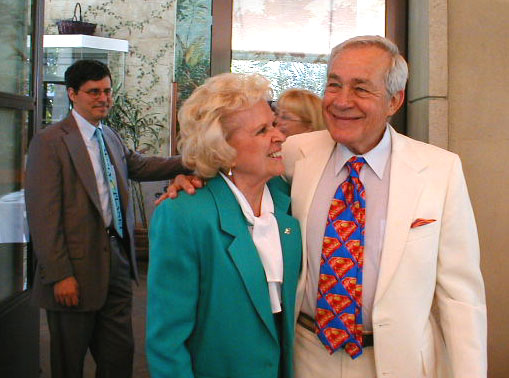 Paul Levitz looks on as Bette Shayne and Jack Larson share a story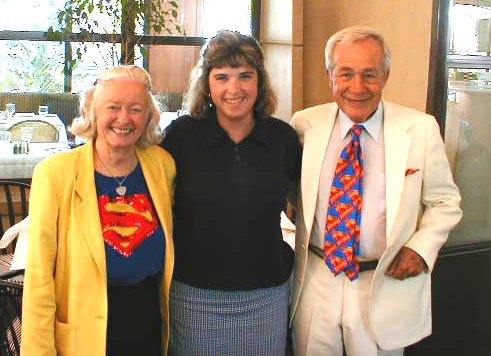 My daughter, Lisa, with Noel and Jack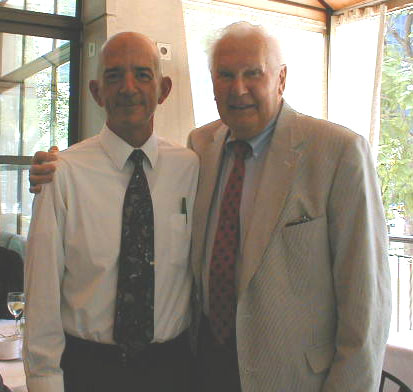 I still can't believe it... I had lunch with Robert Rockwell
Great Caesar's Ghost!
Superman Week Ceremony
The Day Before
The Luncheon
Back in the Room