December, 2003
What sort of man reads The Adventures Continue?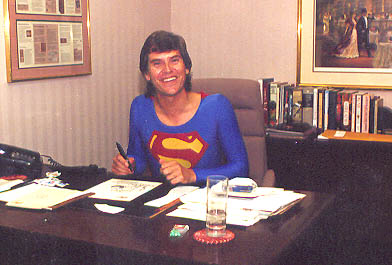 Why, it's Mike Peters of Mother Goose and Grimm fame!

This cartoon by Mike Peters appeared in 2001 to commemorate the 50th anniversay of the
Adventures of Superman
Used with permission from Mike Peters
Please visit Grimmy.com at your first opportunity.
---
November, 2003
According to Randy Garrett, this is what the Kellogg's Corn Flakes box of the 50s should have looked like.

And if it had featured George on the front, perhaps this nifty project from Richard Taylor could have been printed on the back.

Print the page and give it a try.

[I suggest simply folding the parts and running the string inside rather than trying to run it through the holes.]
---
October, 2003

My nephew, Curt, surprised me with a very special birthday cake in August.
---

May - September, 2003

Cast sheet for the
Adventures of Superman.
(Click to enlarge)
Castsheet 1 (Photo for May)
Castsheet 2 (Photo for June)
Castsheet 3 (Photo for July)
Castsheet 4 (Photo for August)
Castsheet 5 (Photo for September)
---
April, 2003


George Reeves was the guest of honor
at the Moulin Rouge on November 21, 1954.
---
March, 2003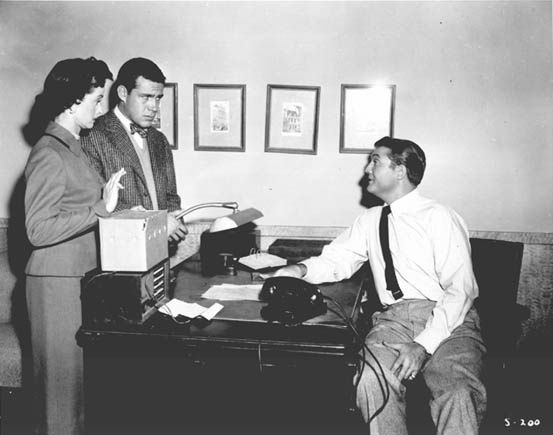 George Reeves, Noel Neill, and Jack Larson
on the set of
"The Phantom Ring"
---
February, 2003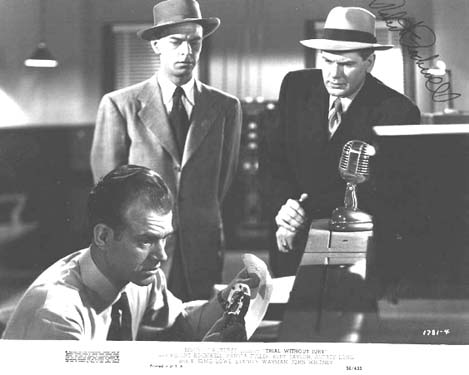 Robert Rockwell in "Trial Without Jury" (1950)
Also appearing in this film are
Dabbs Greer
Jack Larson
Barbara Fuller (Sally in "Crime Wave")
Barbara Billingsly
Directed by Phil Ford
Photo courtesy of Lou Koza
---
January, 2003

Robert Rockwell
at the Superman Week Luncheon on July 10, 2001
Photo courtesy of Lou Koza.