Sarasota 2017
A Celebration of Friendship
It was almost two years in the making, and on March 4, 2017 about seventy fans of George Reeves and the Adventures of Superman met in Sarasota, Florida at the Holiday Inn – Lido Beach. This "Celebration of Friendship, luncheon brought together people from all over the country and provided yet another opportunity to renew old friendships and to form new ones. (Previous luncheons/dinners were held in New York City and Burbank in 2009, 2011, 2014, and 2015.)



Friday
Guests started arriving on Thursday, and by late afternoon on Friday several folks wearing Charlie Rose Superman t-shirts were seen roaming the streets.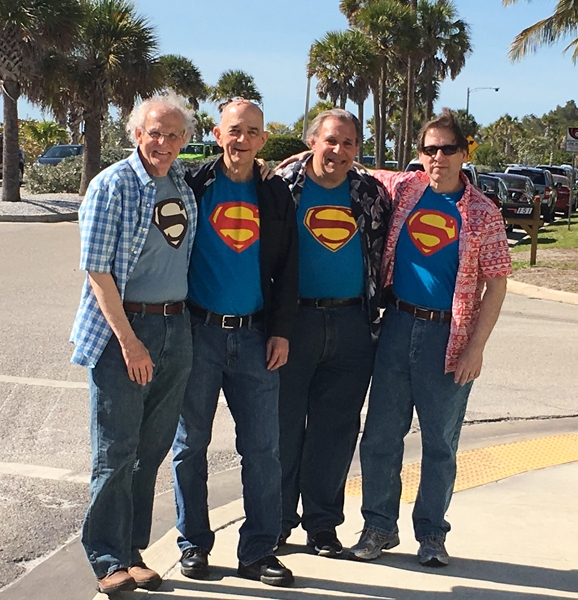 Dana Pless, Jim Nolt, Brad Shey, Mike Goldman



Driven from the airport by Dick Stammer, Jim Hambrick and daughter, Morgan arrived from Metropolis, Illinois on Friday afternoon. That gave a few of us time for a sneak peak at the costumes and at Brad Shey's documents from Jack Larson's estate.

Costumes worn by George Reeves in the Adventures of Superman.
(Belt is not authentic)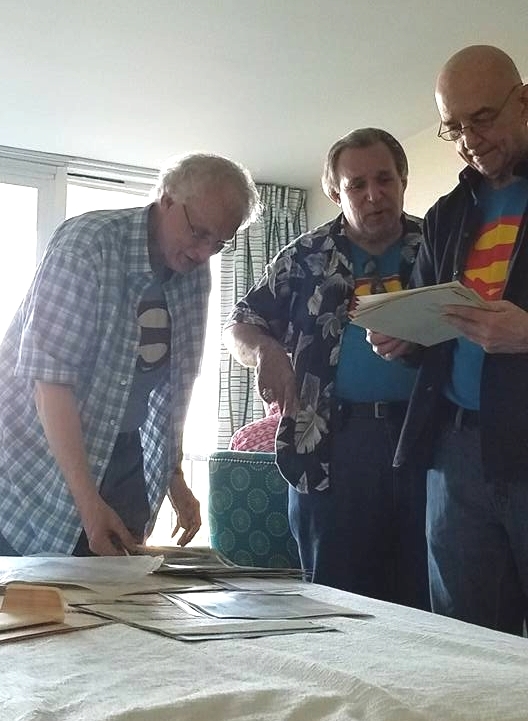 Saturday
The luncheon was held in the Sarasota Room on the seventh floor of the hotel. The doors opened at 11 o'clock, and for the next seven hours we first savored a delicious meal and then enjoyed a program consisting of a presentation from Al Vacio (son of George Reeves' best friend Natividad Vacio), a panel discussion, videos, trivia contest, and a display of the costumes and documents.
Program and Photos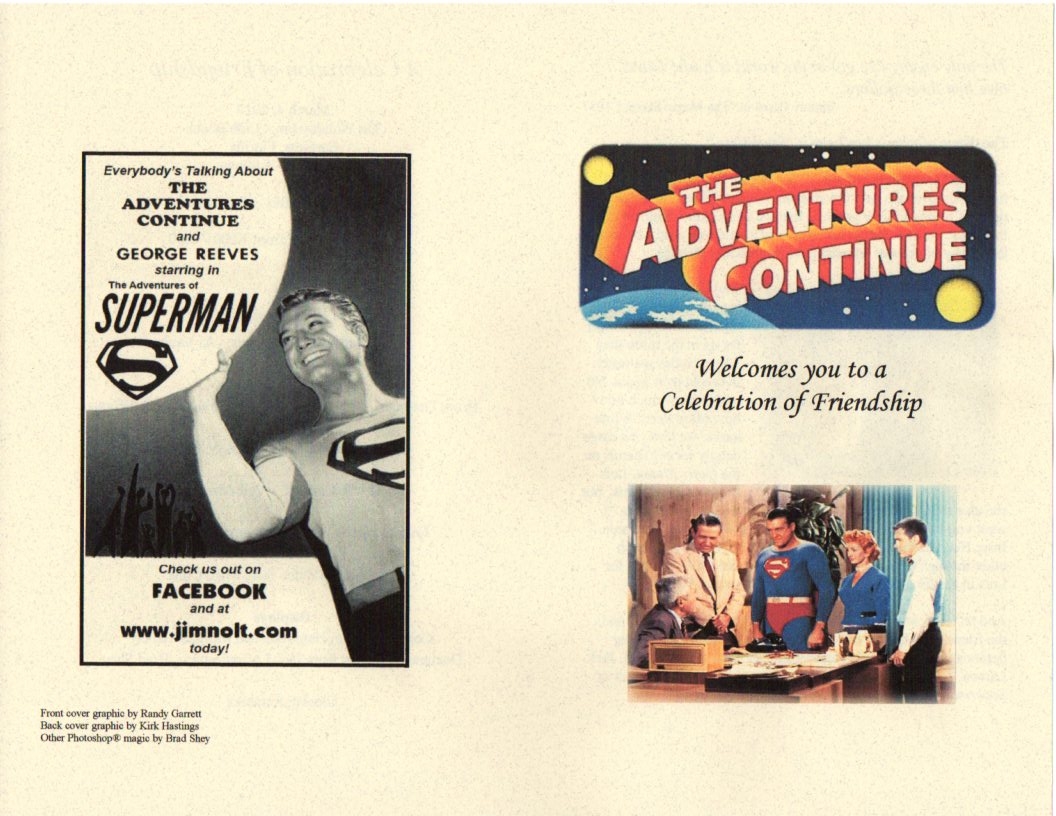 Al Vacio's remarks were heartfelt and moving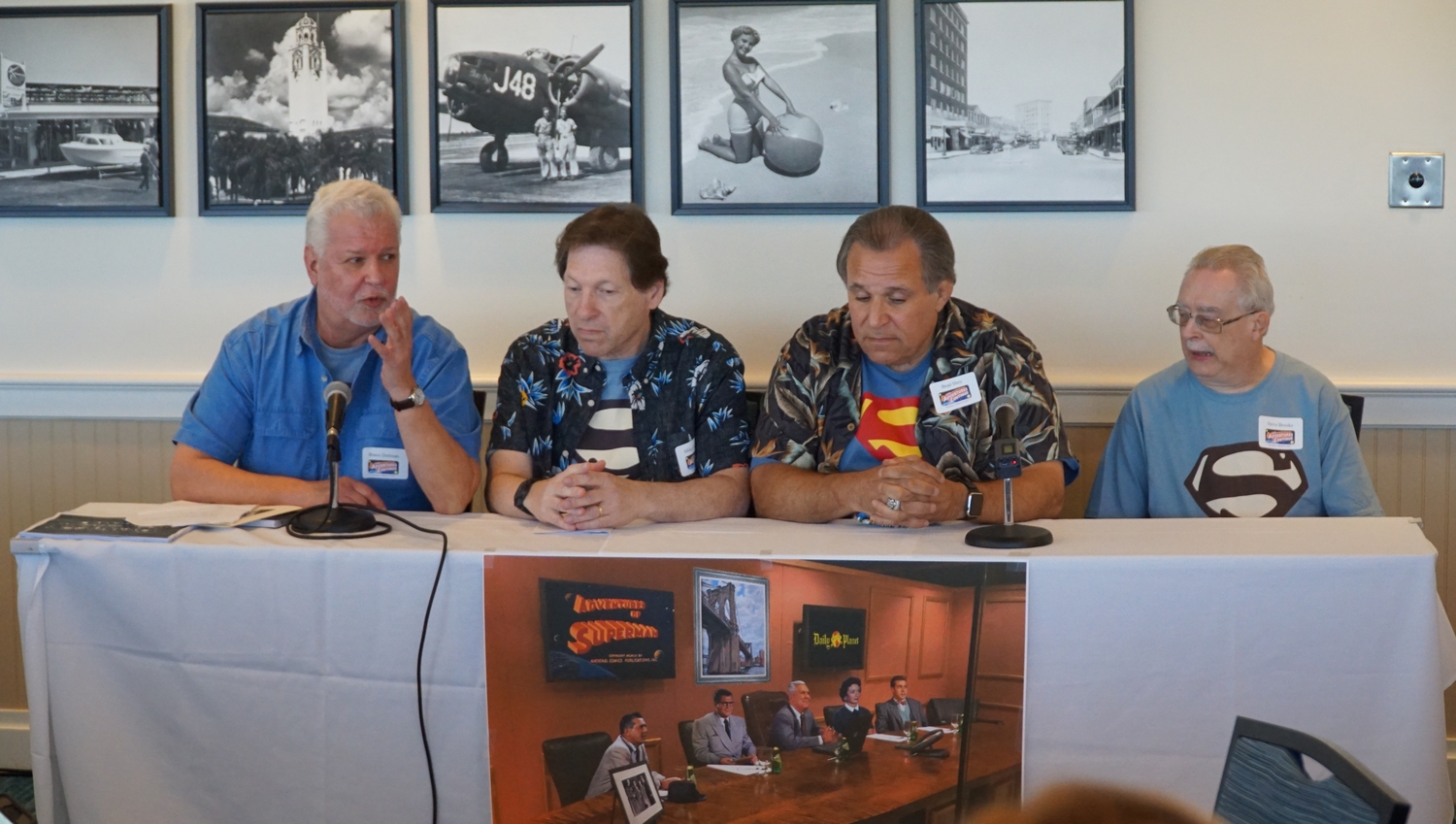 Panel discussion led by
Bruce Dettman, Mike Goldman, Brad Shey, Steve Brooks




Larry Ward spoke of Noel Neill
and presented an oil industry film that features both Noel and Phyllis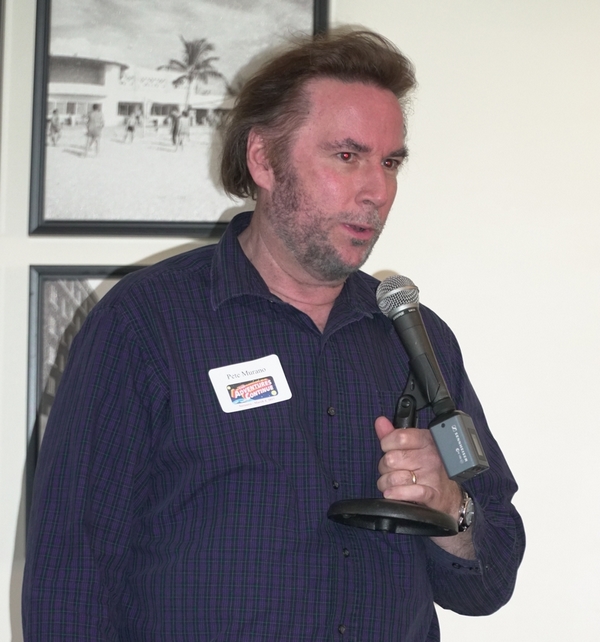 Pete Murano perked things up with
a lively trivia quiz between the two teams shown below.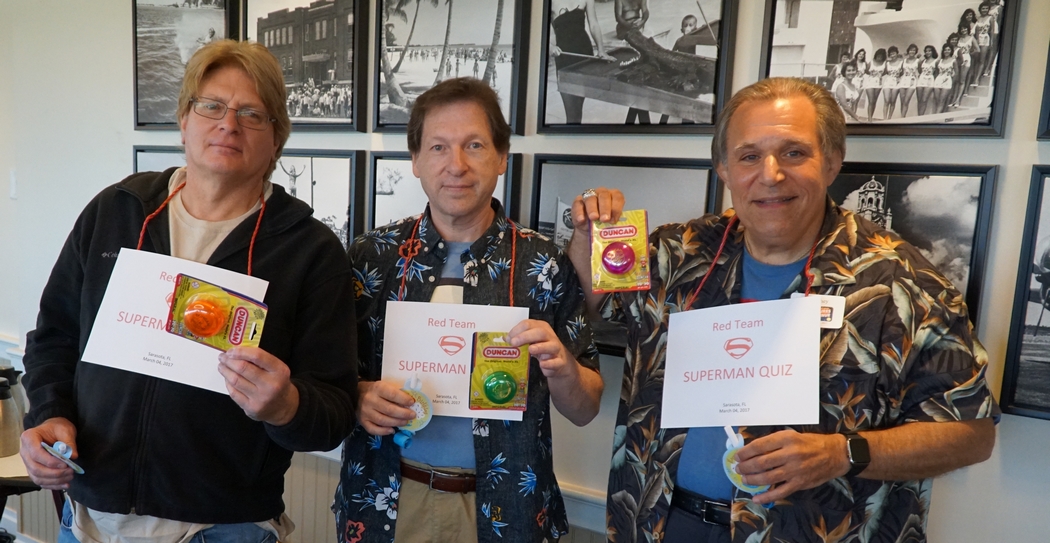 The Red Team

The winning Blue Team



Brad Shey created a video entitled "Friendships"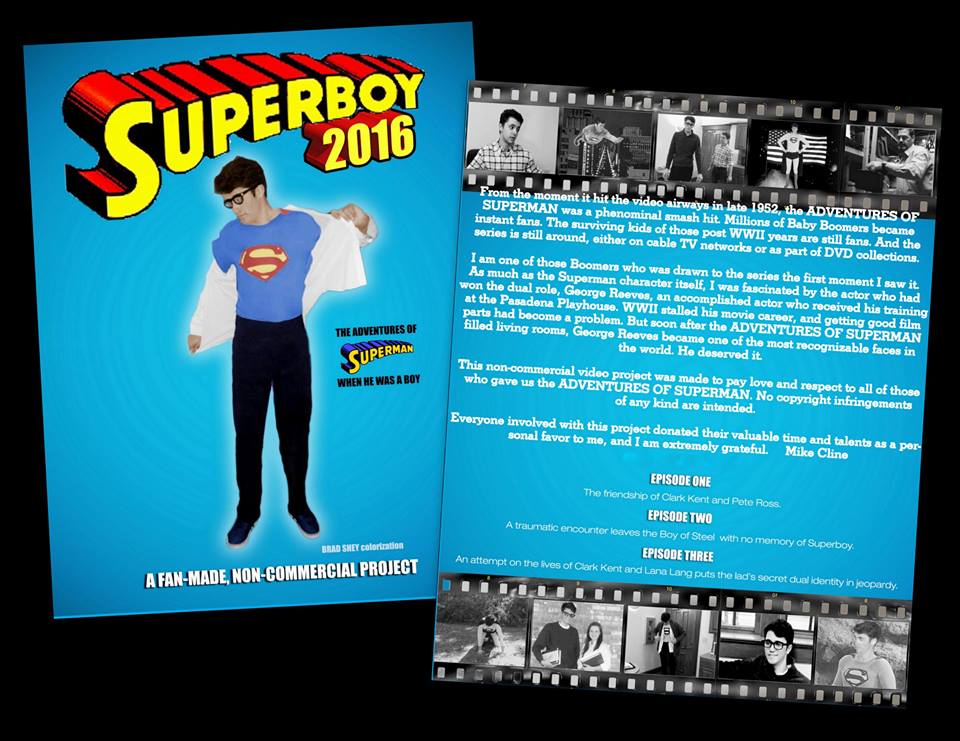 Mike Cline provided us with a copy of his original video production entitled Superboy Mike used local talent to create original scenes that he then incorporated into existing scenes from three episodes of the Adventures of Superman.
Throughout the afternoon Virginia Vacio picked names from a hat and prizes were given out. Thanks to Gary Grossman for providing copies of Superman: Serial to Cereal to Mike Cline for copies of his Superboy video and to Dick Stammer for several copies of his CD featuring the music from the Superman series.
For candid photos of the day, check Sarasota Candids1.
and Sarasata Candids2
Post March 14, 2017
Jim