And now, another exciting episode in the
Adventures of Superman…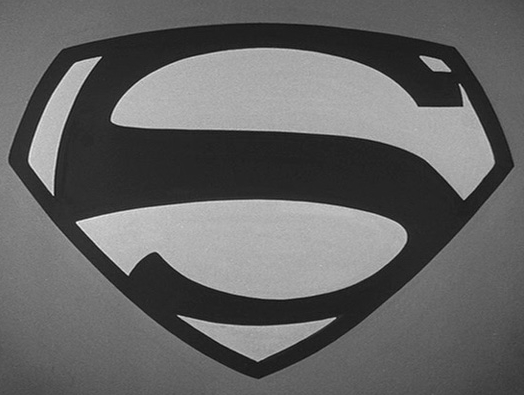 Tuesday July 31, 1951 was the eighth day of filming of the initial set of five.
Supporting Players: Steve Carr, Rudolph Anders (Albrecht) John Crawford, and Ross Ford (ambulance attendants)

Major filming today centered on "Million Dollar Mystery," the working title for "Double Trouble." It's clear that the scenes on the dock and all scenes involving Dr. Albrecht were filmed on this date as it was the only day Campbell, Ford, and Anders were scheduled to work. So we can know George was in uniform today.

Most of today's filming didn't involve Kent or Superman, so either George had a fairly easy day... or perhaps he filmed some necessary but short scenes such as Superman going out the window after Mrs. Olson's call and Superman emerging from behind the filing cabinet. It's possible too that Steve Carr corrected his attire and the scene on the train was captured on film.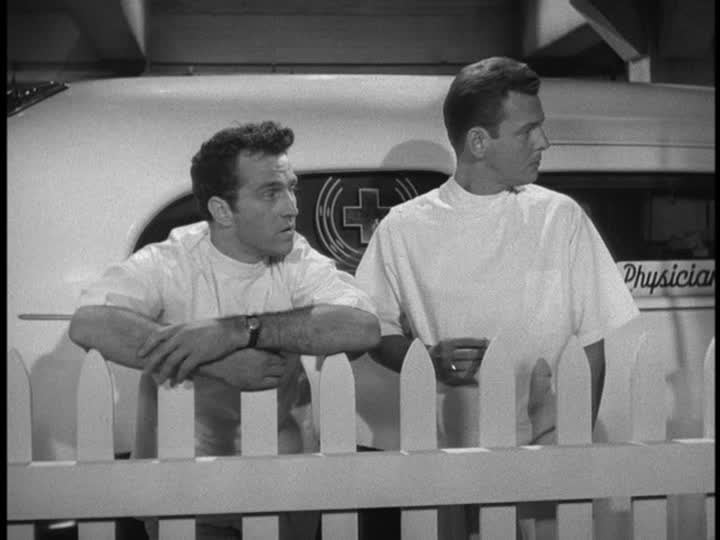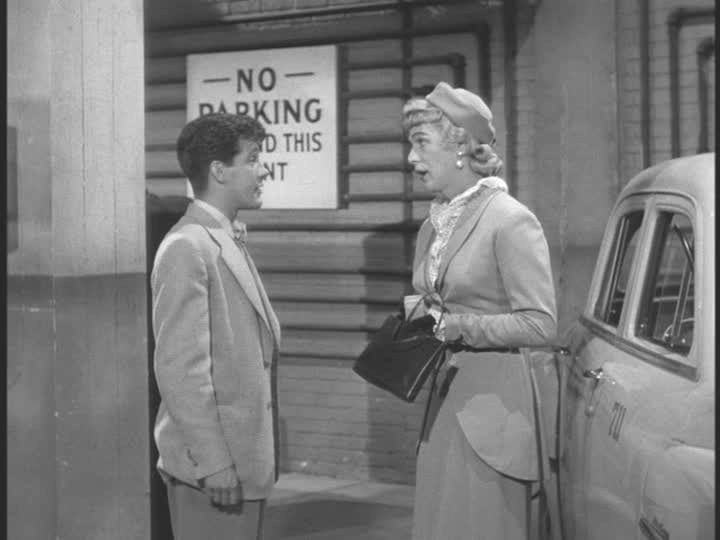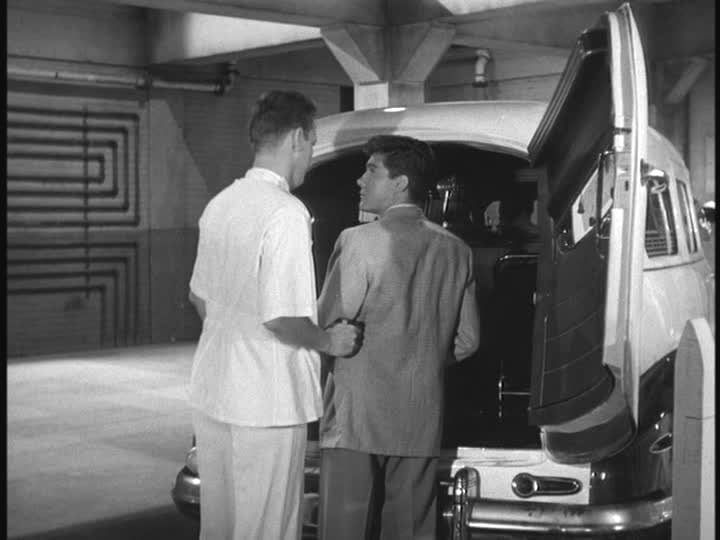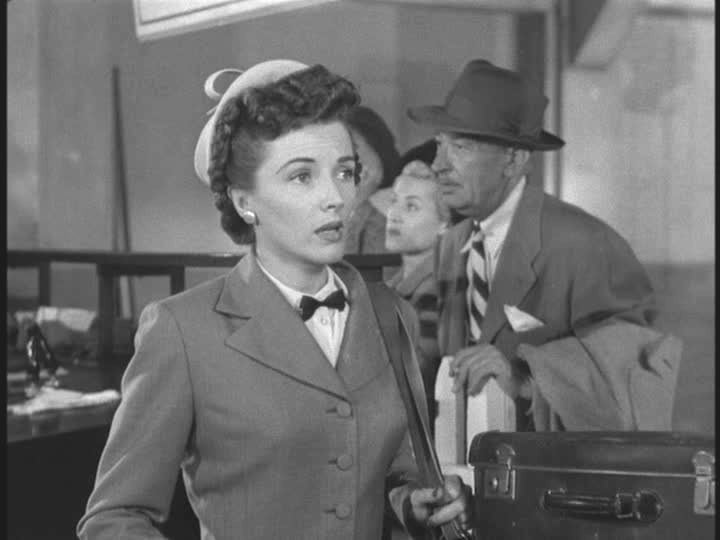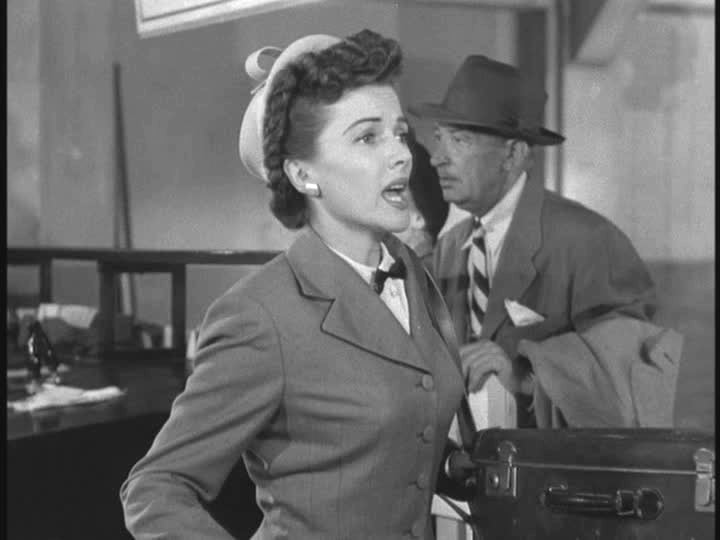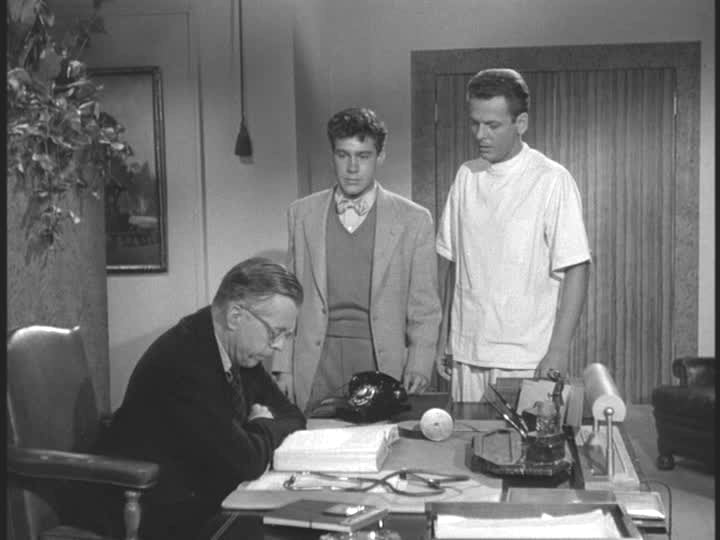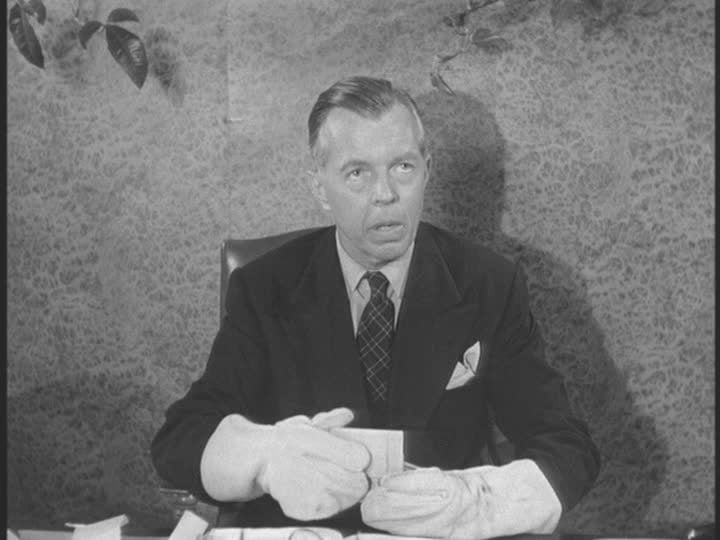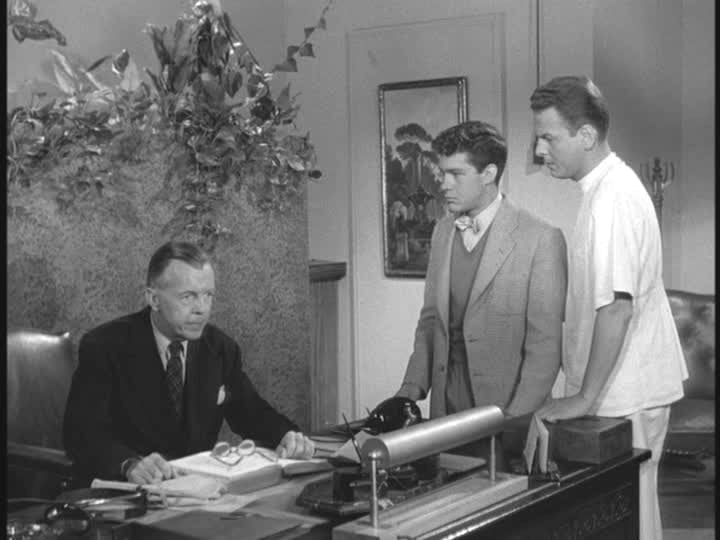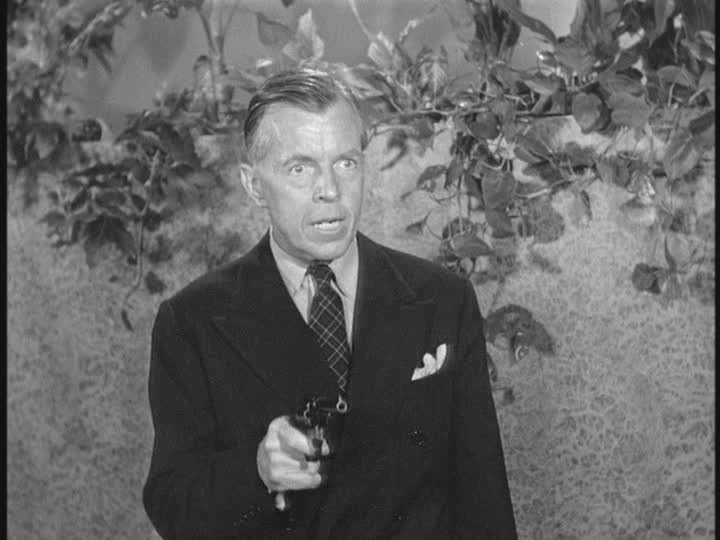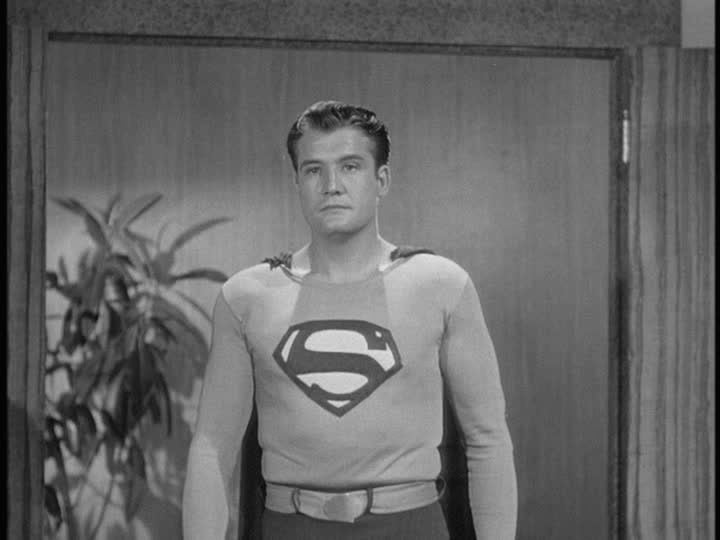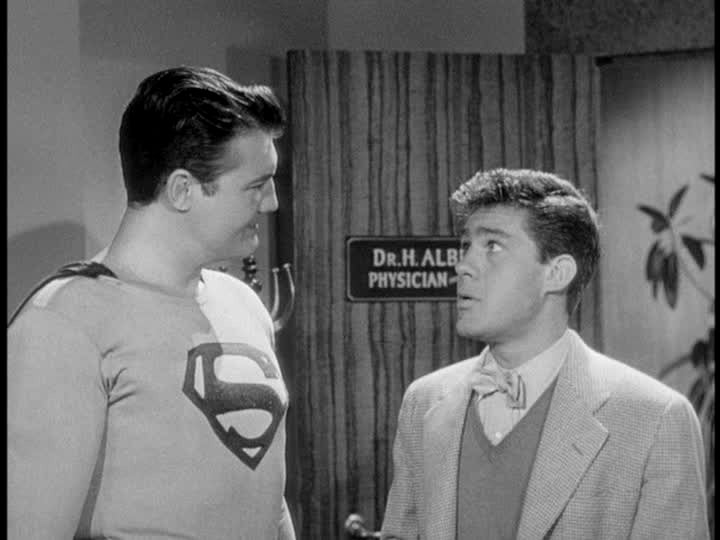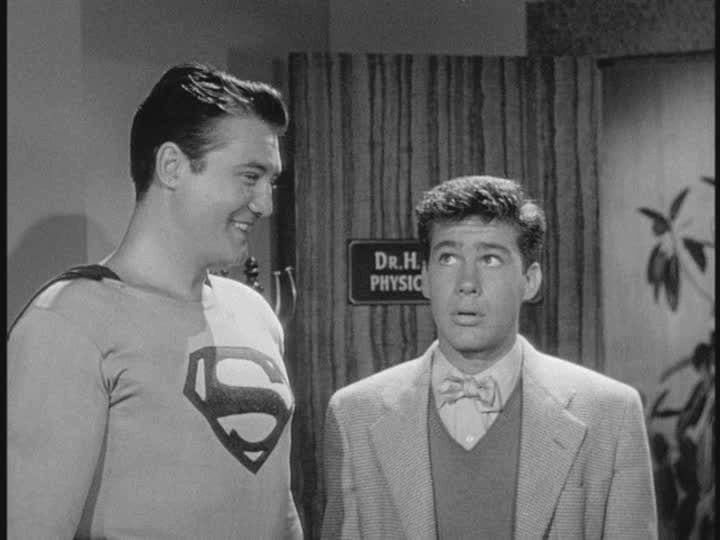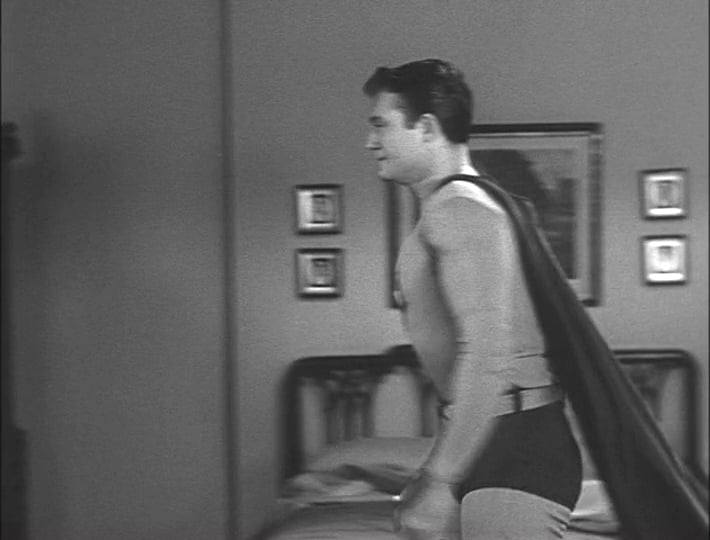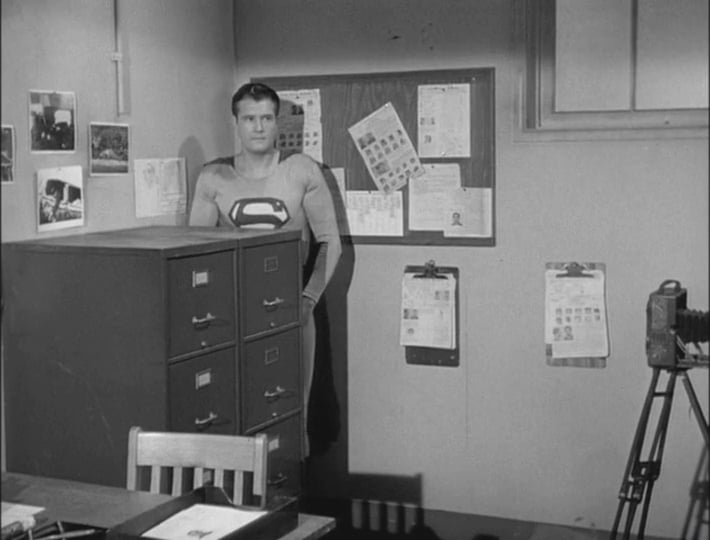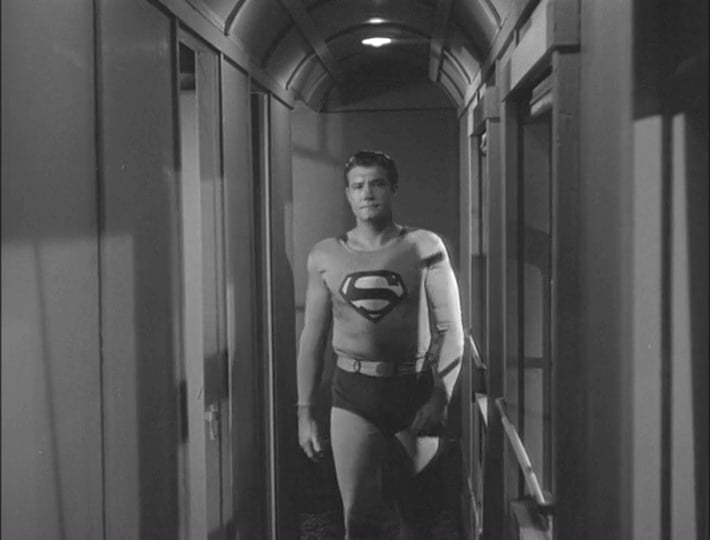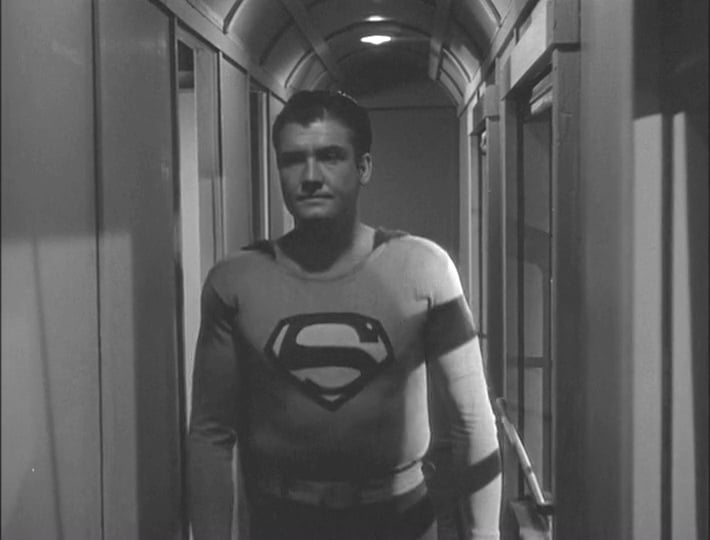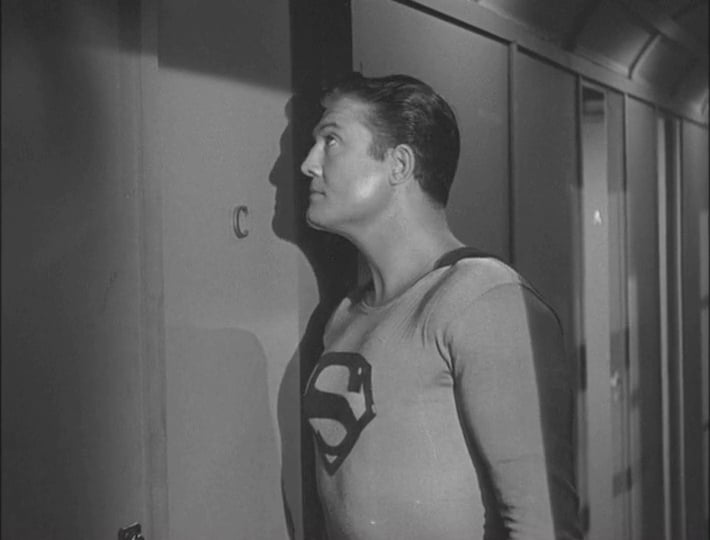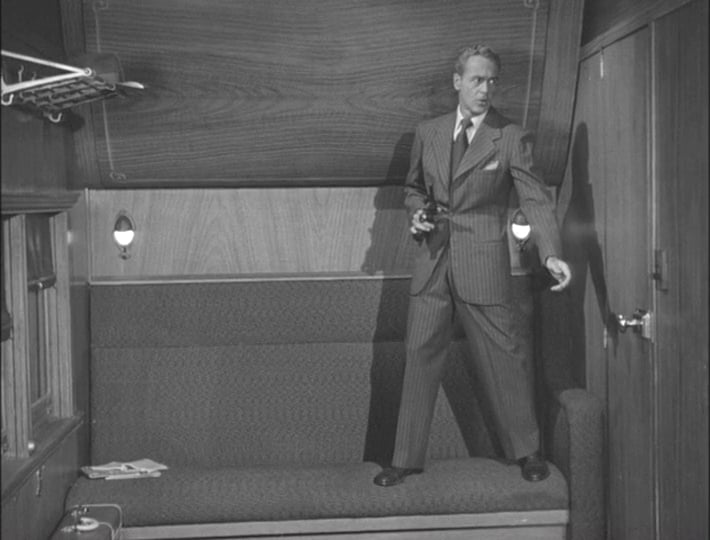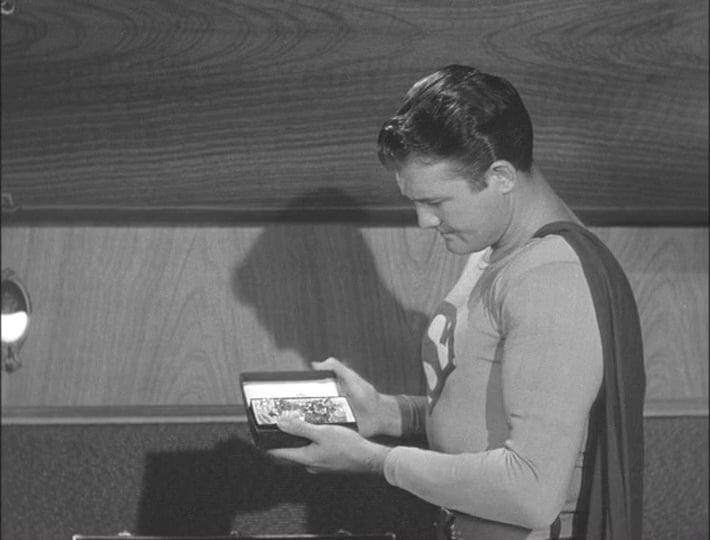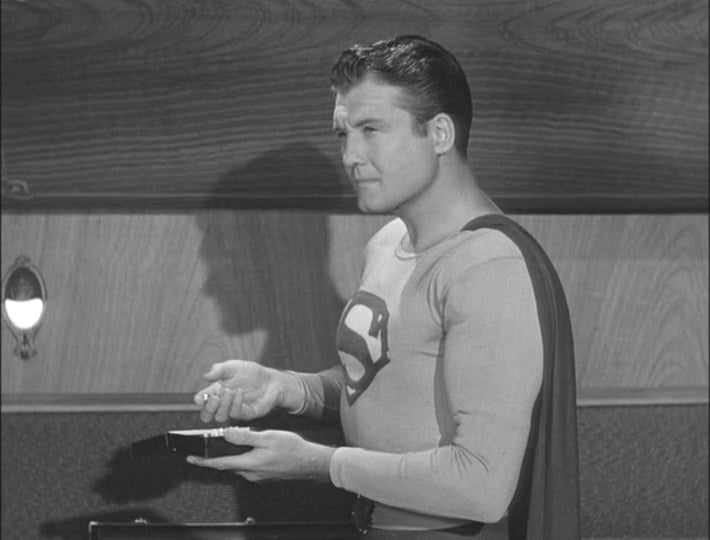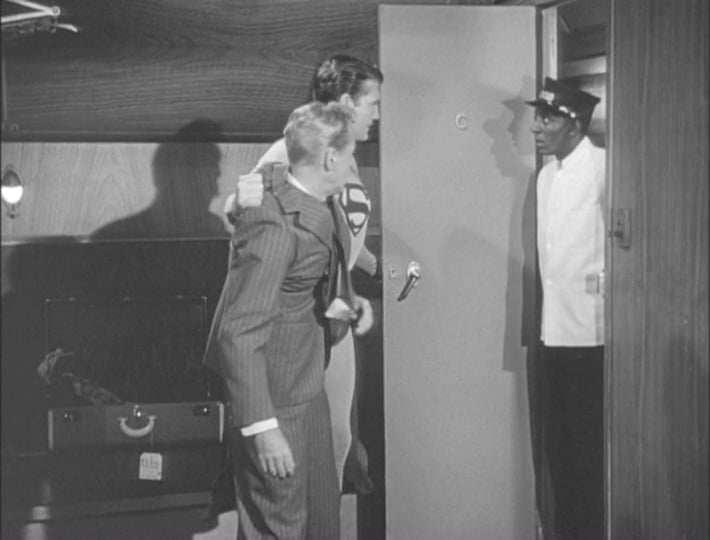 Next: Set 1 Day 9
Wednesday August 1, 1951
Posted: July 31, 2021
Jim