And now, another exciting episode in the
Adventures of Superman...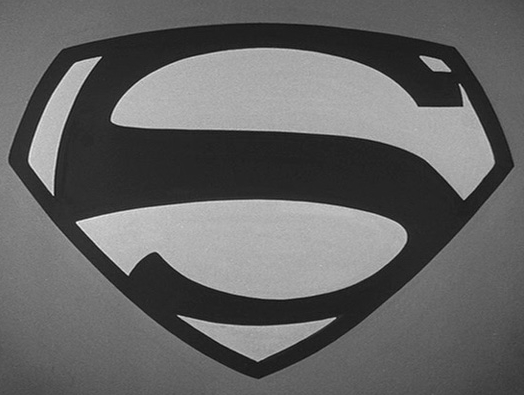 October 8, 1951 – Monday
The cast sheets indicate that it was a relatively easy day for those involved. The supporting players asked to report were:
John Eldredge -- Walter Canby
Phil Van Zandt -- Nick Marone
Al Eban -- Big Ed Bullock
From the regular cast, Robert Shayne was there but not John Hamilton, Jack Larson, or Phyllis Coates. So it would seem that those present were needed for just a few "Crime Wave" scenes left over from the week before.
Thus began Superman's final week of first season production. Eldredge would return on Tuesday for his scenes in Perry White's office, and that phone call between White and Henderson would be filmed. What was left of Tuesday along with the four remaining days would then see the completion of "The Evil Three" and "Superman On Earth."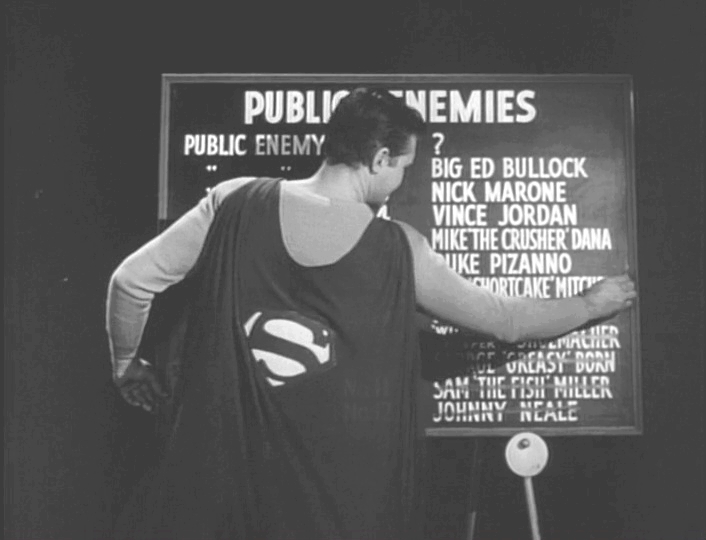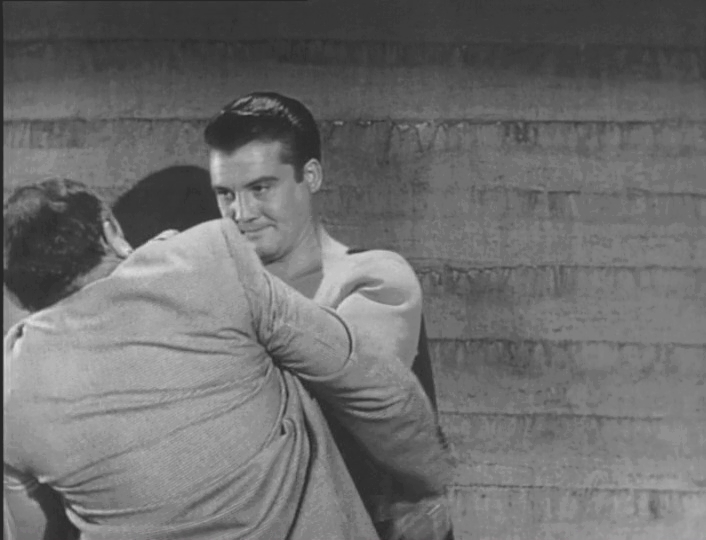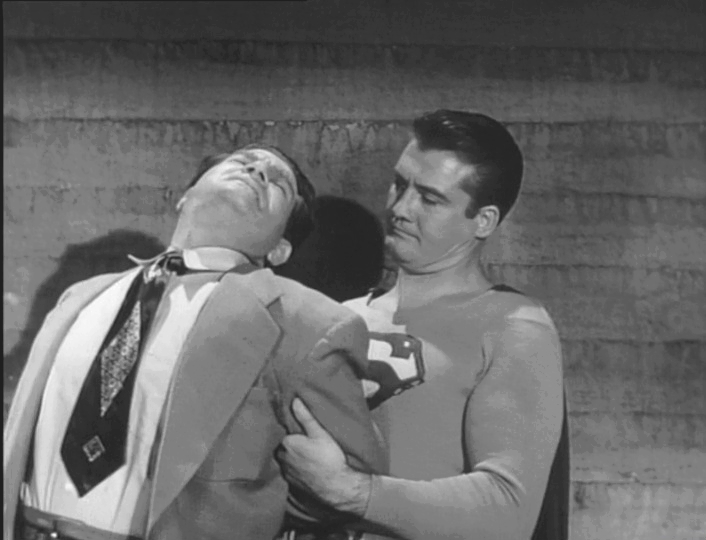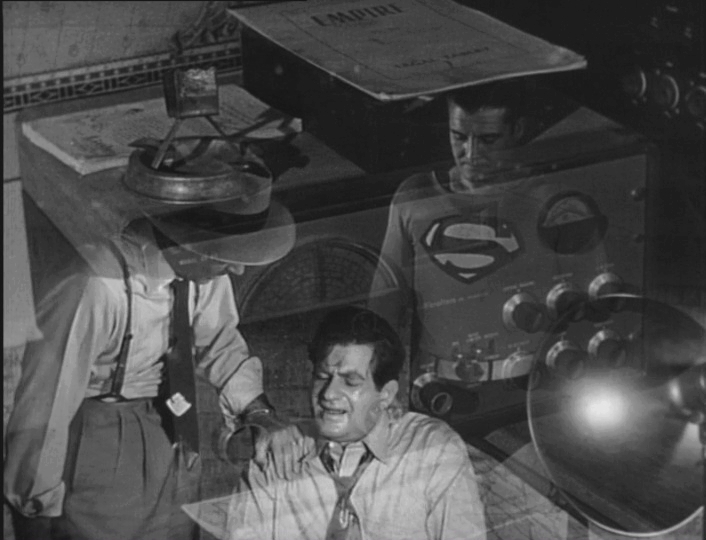 We'll return to the "Adventures of Superman" in just a moment.
Next:
Tuesday, October 9, 1951
Posted: October 8, 2021
Jim