From the Publisher of
The Adventures Continue
February 21, 2000
TAC, Jr. #40
*** GOOD NEWS!!!! DON'T MISS ITEM #3 ***
1) RESPONSE TO A&E'S BIOGRAPHY
2) PRINTS ARE STILL AVAILABLE
3) ADVENTURES OF SUPERMAN 0N ITS WAY TO TV LAND

1) RESPONSE TO A&E'S BIOGRAPHY
The response to postitive response to A&E's Biography was overwhelming. In
the days that followed its broadcast, I received more than 500 pieces of
mail (which I'm trying to at least acknowledge) and numerous phone calls. I
posted many letters on the web site, but there are still a bunch I haven't even
read yet. I'll continue to work, however, until I either respond personally or
post on the site.
2) PRINTS ARE STILL AVAILABLE
Several orders have already come in, and I'd like to tell you again that for
a limited time only, a museum quality, original fine art giclee print of "A
Tribute to George Reeves" will be offered through The Adventures Continue
by Maragon Productions. [No longer available]
3) ADVENTURES OF SUPERMAN ON ITS WAY TO TV LAND
Miss Lature, take a memo. I'm calling this the "Fortunate TV LAND Caper." It
all started quite innocently enough with an announcement last fall that the
Adventures of Superman would appear at an evening hour on a cable
television channel. Nothing happened for months... then came the phone call
from Michael Hayde with news from a mysterious tipster. Now I'm passing that
news along to you. How, Miss Lature? Elementary. I merely type a paragraph
in a newsletter named TAC, Jr. Thanks, Baby. I know I'm a genius. I never
get tired of gathering this information... and somebody has to do it. End of
memo.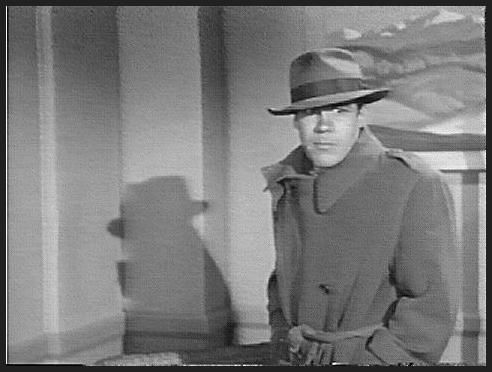 And here's that news Michael got from the mysterious tipster:
TV LAND has been having FANDEMONIUM marathons of specific shows. These are
48 hour marathons (Saturday and Sunday) specific series and episodes
selected from votes cast by fans on the the TV LAND website.
The Adventures of Superman Fandemonium will air the weekend of April
15-16. Since they'll be able to run 96 episodes in the time frame, it
should be interesting to see which 8 episodes are NOT going to get the nod.
Also, the episodes receiving the most votes will run during the hours of
8pm-1am EST. The polls open two weeks before the air date.
This information is NOT YET posted on the website; I learned about it from a
mysterious tipster. By the way, there'll be a "Maverick" marathon the
weekend after Superman.
More information can be found at http://www.nick-at-nite.com/fandemonium/
closer to the date.
-----
The Adventures Continue . . . with George Reeves