"The Machine That Could Plot Crimes"
Then and Now
1) "G. F. Wright Steel & Co." appears on a background building in two different getaway scenes.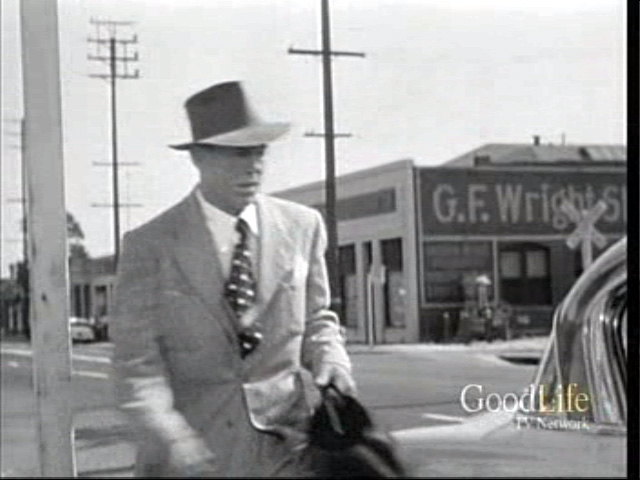 Site of the former G. F. Wright Steel & Wire Co. looking south on Sante Fe Avenue.

---
2) Pinky runs out of a door marked with an address number of "2132-40".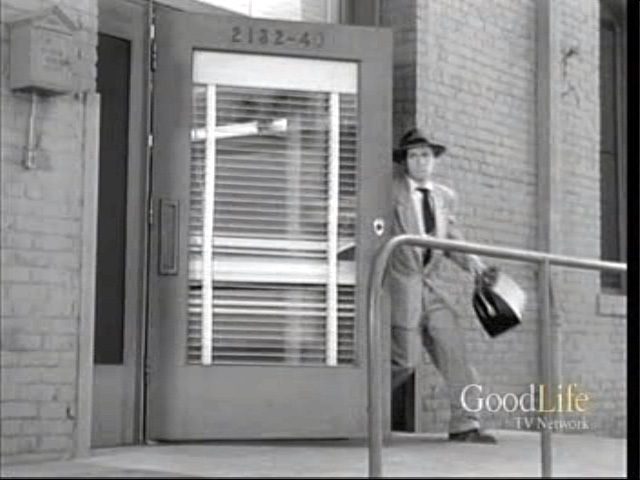 Richard Lassner's research leads him to believe the door below (at 2140 E. 7th Place) is the same one from which Pinky emerged fifty years ago. It's about 100 meters from G F Wright Steel location, or just around the corner.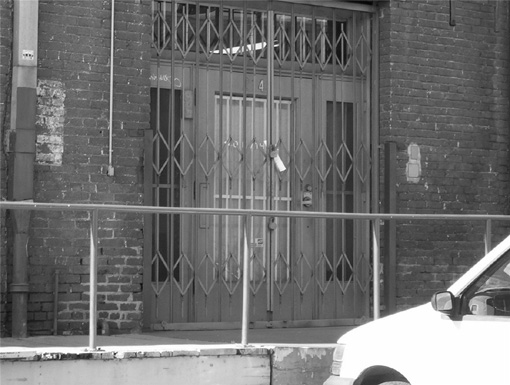 ---
3) In the second "G.F. Wright" getaway scene, two other businesses also appear: "Associated Gear & Machine Co." (selling stock gears, sprockets, etc.) and "FORNACIARI Co." They appear to share the same building (closer to the camera) and is on the same side of the street as "G.F. Wright".

The same location today looking south on Santa Fe Avenue.
The building in the foreground is, today, the warehouse of Imperial Toy Company.

---
A building sporting a sign the says "Grant & Company" becomes obscured
just as a large truck (the one Superman pushes away) pulls into the scene.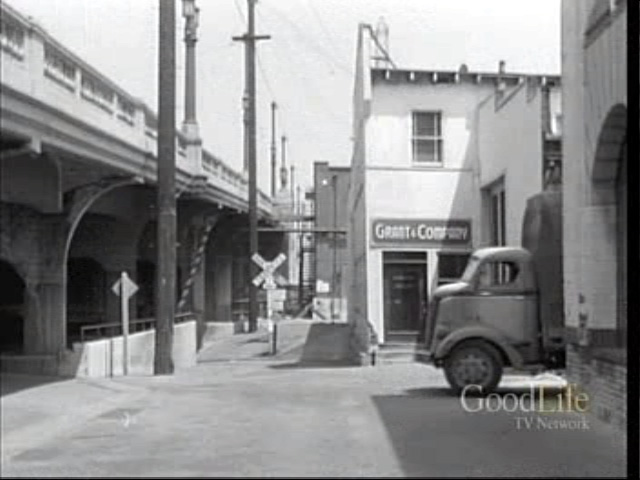 According to Vince Marzo, the truck that George pushed back pulled out from the area where the black wrought iron gate is now located. The Grant & Company building is no longer there.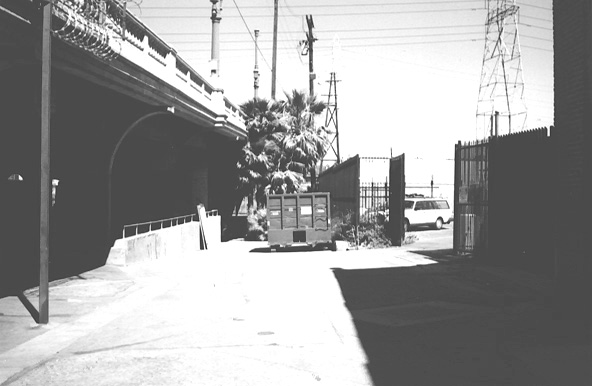 Stepping back, Vince shows us the same archways shown on the far right of the video capture from 1953.

---
And all of this is in the shadow of the "Daily Planet Building" and about 6 - 8 miles from the California
Studios where the interiors of Superman were filmed in 1953 and 1954.

Also visit Then and Now's street locations from "The Man Who Could Read Minds."