"The Man Who Could Read Minds"
Then and Now
Thanks to Armand Vaquer, who once again has lended his time and energy to explore TAOS film locations. Here we are treated to a series of images from the 1953 episode, "The Man Who Could Read Minds."
Wilbur and Linnet, Tarzana, California 1953 - Then & 2006 - Now. Since 1953, the area had built up, the homes have been remodeled or replaced (by McMansions), but the location is still recognizable. The palm trees to the left of the Wilbur Ave. sign have grown tall in 53 years. The fire hydrant is a different one, but still at the same position as in 1953. Telephone poles and power lines have been added to handle the population growth. If you were explore further at Yahoo.com Maps, you'll see this area is located just south of Ventura Boulevard and Route 101.

Special thanks to Richard Taylor and Js Angelo (montage below) for the screen captures.
---
The opening location shot to "The Man Who Could Read Minds." In this first image, on the left is two cars turning off a Westbound Linnet Street onto a Northbound Wilbur Avenue.

---
With every squad car on patrol in this exclusive neighborhood with expensive homes, Inspector Henderson along with Metropolis' finest are strategically positioned to capture The Phantom Burgular.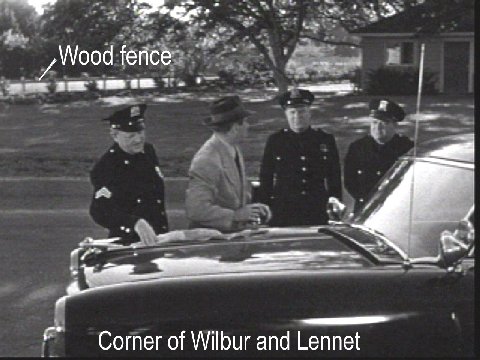 Today the same view is overgrown with trees and bushes.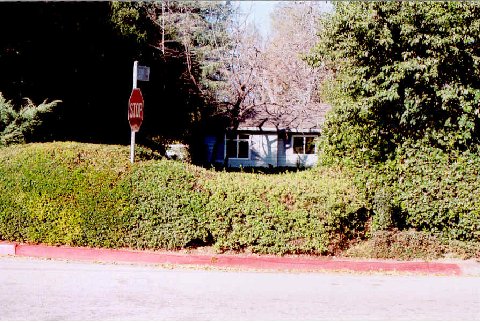 ---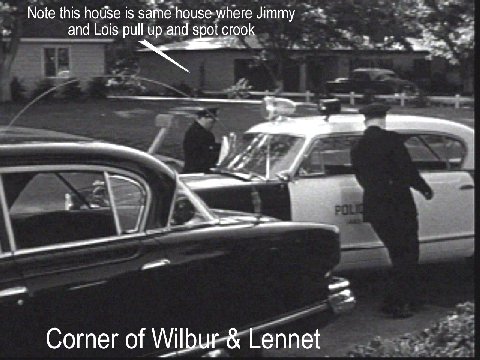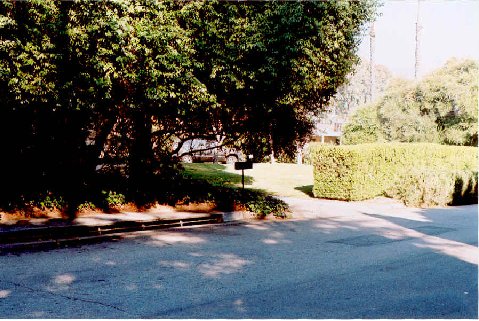 ---
Lois and Jimmy spot someone suspicious. Could it be the Phantom Burglar?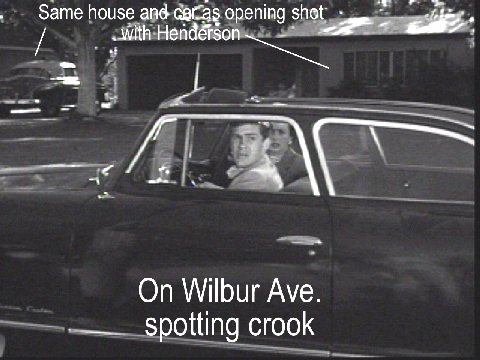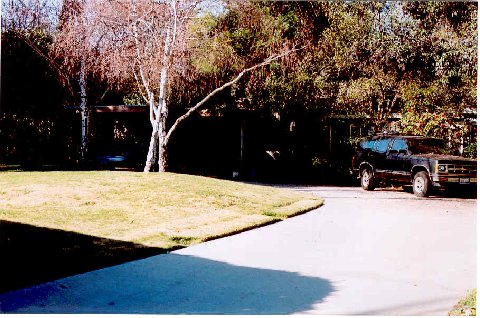 ---

Fearless James Olsen, ace reporter attempts to capture the notorious Phantom Burglar.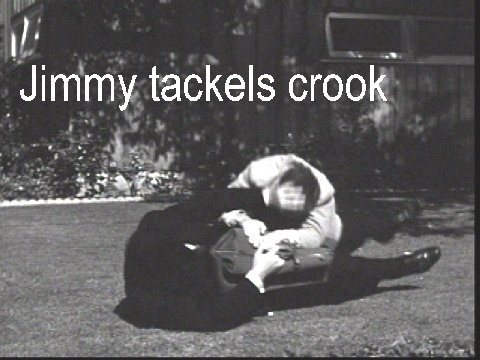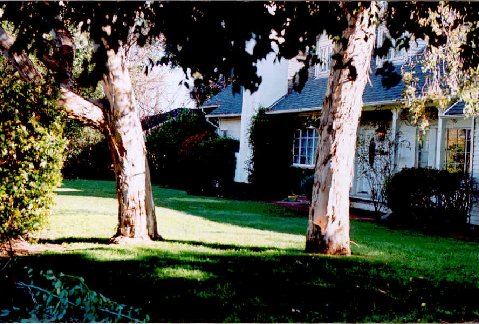 ---
The director would have you believe Jimmy and Lois gave chase from another neighborhood street. When actually their Nash-Rambler is now moving in the Southbound direction on Wilbur Street. In this shot Inspector Henderson's original corner stakeout with Perry White and Clark Kent has been removed to complete the illusion.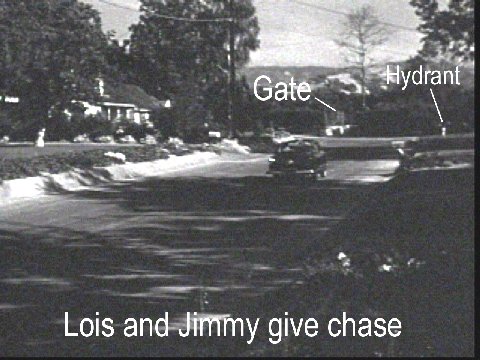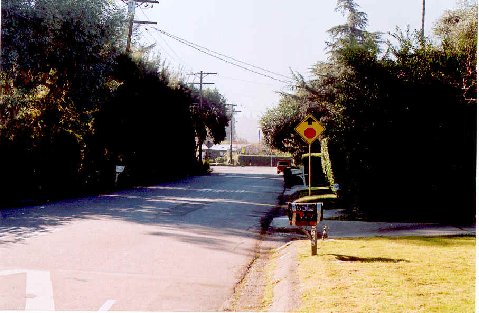 ---

From this camera vantage point the car driven by the crooks is headed past Wilbur Avenue moving Westbound on Linnet Street. Once again, the director saves time and set up cost by arranging cars from another starting point rather than reposition camera equipment elsewhere. With the action moving swiftly, who would be the wiser.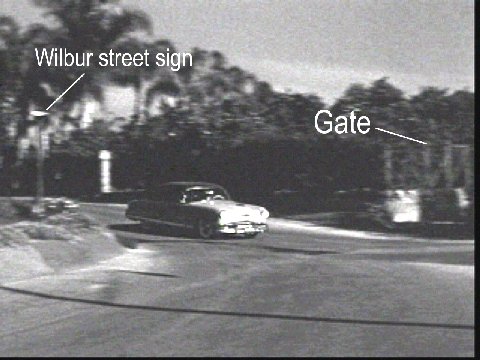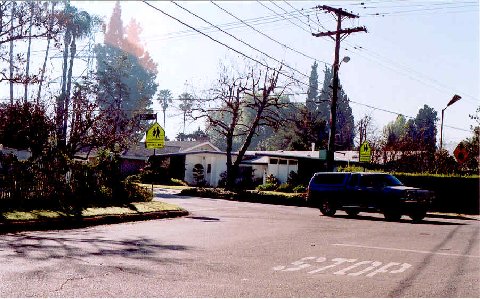 ---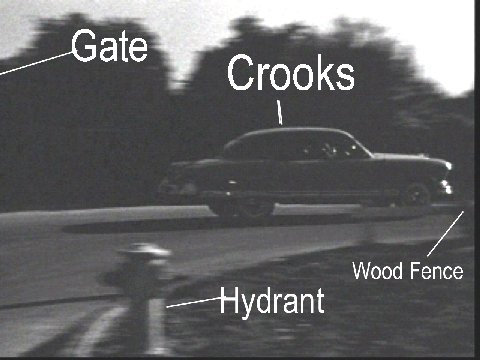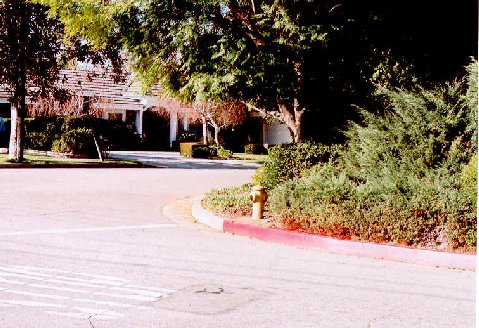 It's interesting to see how after more than fifty years just how much has changed. Thanks again to Armand for his sharp detective work and bringing to the readers of The Adventures Continue more thrills, action and adventure. I wonder if it is possible to find the Tip Top Club?
Also visit Then and Now's street locations from "The Machine That Could Plot Crimes"
Lou (February, 2006)