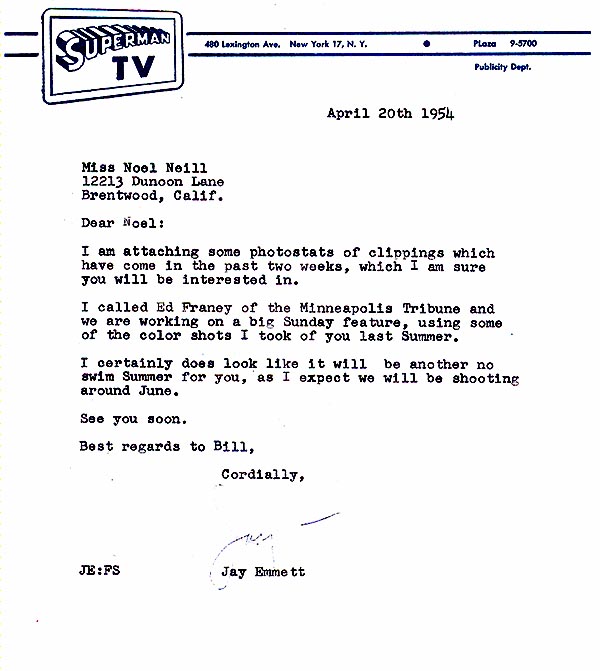 Jay Emmett invites Noel back for a second season of Superman.
---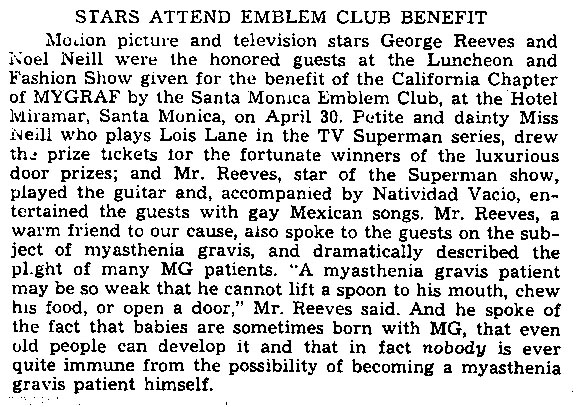 This article, dated August, 1955, from the California Chapter of the Myasthenia
Gravis Foundation newsletter shows George and Noel's involvement with MG.
George continues to raise funds for MG through "The Adventures Continue."
---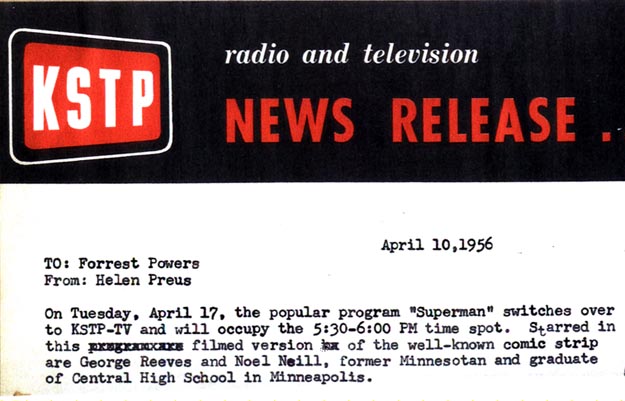 KSTP Channel 5 in St Paul/Minneapolis had this announcement regarding Superman in 1956.
---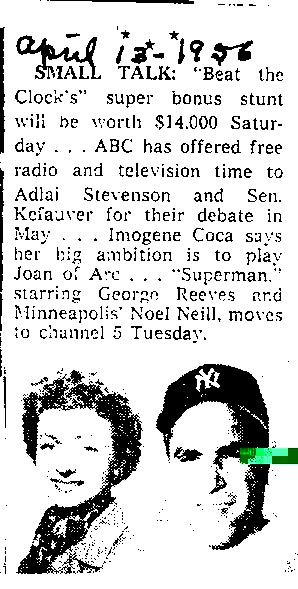 This source confirms KSTP's schedule change.
---

Superman was set to move to American National Studios
in 1956, but since Superman, Inc. wound up at ZIV studios
for the last two season we can assume this particular deal fell through.
Michael Hayde responds a second time
(Opens in new window)
---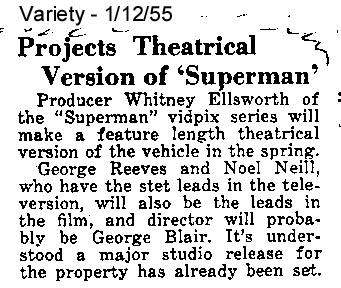 There was an interesting note in the January 12, 1955,
issue of Variety. Could this be an announcement for
Superman and the Secret Planet?
---

August 17, 1957
The Free Press
Colorado Springs, Colorado
Top Drawer
Second Drawer
Third Drawer
Fourth Drawer