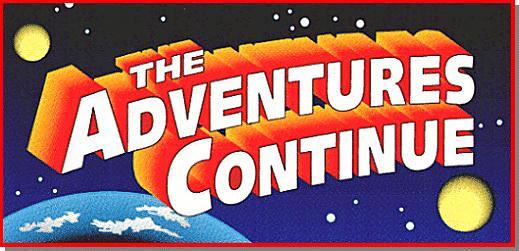 A tribute to George Reeves and the cast and crew of the
Adventures of Superman
Superman character created by
Jerry Siegel and Joe Shuster
The Adventures Continue
Owner: Jim Nolt
Editors: Jim Nolt (1994 - 2005; 2013 - Present)
Lou Koza (2006 - 2012)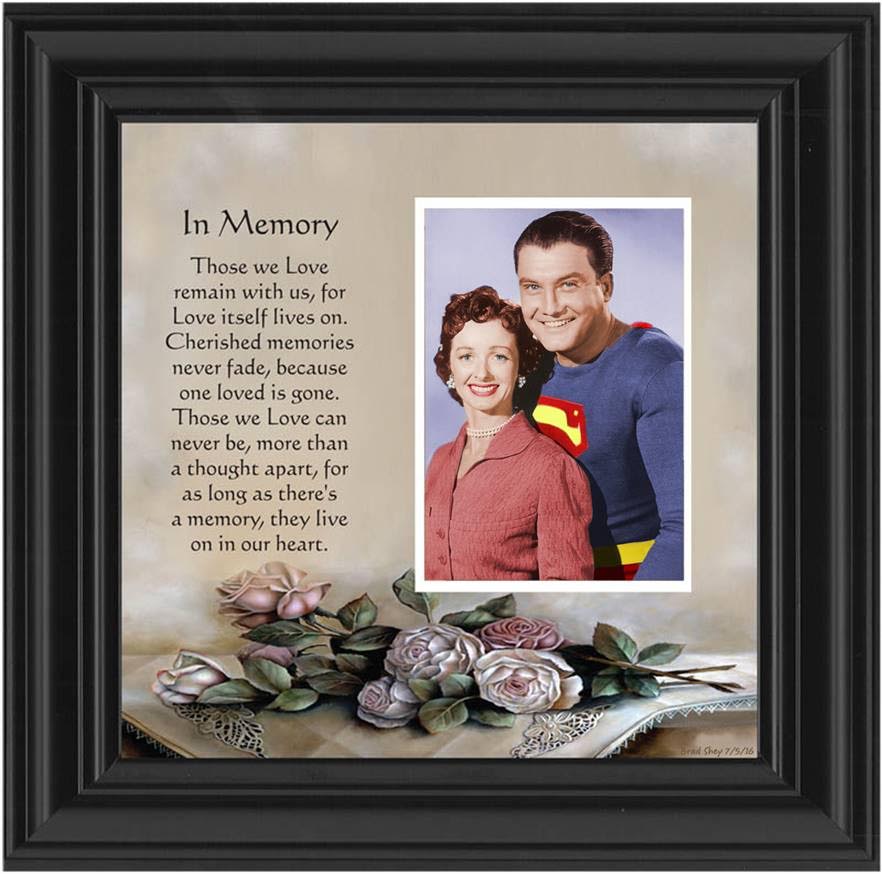 (Brad Shey – July 5, 2016)
Noel's Memorial Service
November 5, 2016
Metropolis, Illinois



In the aftermath of
Superman in Exile
by Tom Nichol
Kirk Hastings takes a look at "Peril In Paris."



A review from Bruce Dettman...
Investigating Lois Lane: The Turbulent History of The Daily Planet's Ace Reporter
by Tim Hanley



There is a new and exciting Adventures of Superman story by Jessica Campos.
There's Action! Adventure! and Mystery! in
"Short On Time"



also...
Aftershock
A sequel to "Crime Wave"
by Steve Brooks



I'm pleased to post these images created by Brad Shey...
inspired by his admiration for George Reeves
and the Adventures of Superman



Recently I received a vision... and a voice, from somewhere in New York
commanded me to create a series of web pages. I obeyed the command.
It now becomes my happy duty to reveal Bruce Kanin's parodies.
Curtain...



A few words from some who knew Jack


Jack Larson's Memorial Service
December 6, 2015
If you have a Facebook account and the
Adventures of Superman on DVD,
join in the fun as we watch and comment on two episodes
every Friday evening at 7pm (ET) at the
A new and expanded version of Beverly Washburn's book,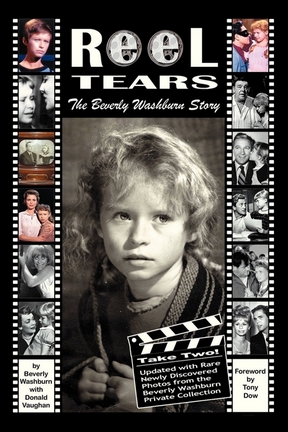 Reel Tears, The Beverly Washburn Story, Take Two,
is now available
If you can't find what you are looking for on this Front page, you'll find those past articles and features on
and

TAC Book Library

____________

– Scoops Of News –
Since 1989, the readers of The Adventures Continue, through donations and proceeds from sales of certain items, have contributed a total of
$21,717.00
(as of September 1, 2016)
to the Myasthenia Gravis Foundation of America
George Reeves was National Chairman of MG in 1955
Read
letter of appreciation
from Esther Land of the Myasthenia Gravis Foundation of America.
MGA was founded by Jane Ellsworth, wife of "Superman" producer Whitney Ellsworth. George Reeves served as national chairperson in 1955 and remained close to MG in the years following.
In fact, through TAC, George Reeves maintains a connection with MG to this day. MG marked its 60th anniversary with a special newsletter that includes the history of the organization complete with the photo of George Reeves accepting a certificate from Jane Ellsworth and Mathilda Kark Spak (page 5).
I'm proud to note there is also a nice mention of The Adventures Continue. Anyone wanting to make a donation in George's name is invited to contact me at jamesnolt@gmail.com. Wouldn't George be surprised to know he continues to inspire generous donations these many years later. ~Jim
Foundation Focus
60th Anniversary Edition
June, 2012
Candid photo image of George Reeves at Disneyland July 17, 1955. Anaheim, Ca.
---
---
"Like The Only Real Magic -- The Magic Of Knowledge"
The Adventures Continue (TAC) is a website devoted to George Reeves and the Adventures of Superman. All contents copyright© by Jim Nolt unless otherwise noted. All rights reserved. Nothing from this website may be reproduced by any means, in whole or in part (except for brief passage used solely for review purposes) without the written permission.

Superman and all related indicia are trademarks of DC Comics, Inc. and are reproduced for historical purposes only. Use of the name of any product or character without mention of trademark status should not be construed as a challenge to such status.